My kids are finally (FINALLY) at an age where they are old enough for us to take them out to a nicer restaurant, where they offer menu items other than boxed Mac n Cheese, and hot dogs, and where mom and dad can get a delicious mixed cocktail if the want occurs. They are also still at an age where we need to consider the volume of a restaurant crowd (the louder the better, so it will drown out any random potty talk that comes with the territory of having almost 5 & 7 year old boys), and if they offer crayons to occupy said kiddos.
Enter Piattino -- A Neighborhood Bistro in the center of Mendham that offers delicious & modern Italian fare, an awesome wine list, and all of the key points that I mentioned above. We were hosted at Piattino for a delicious dinner last night -- and we were not disappointed!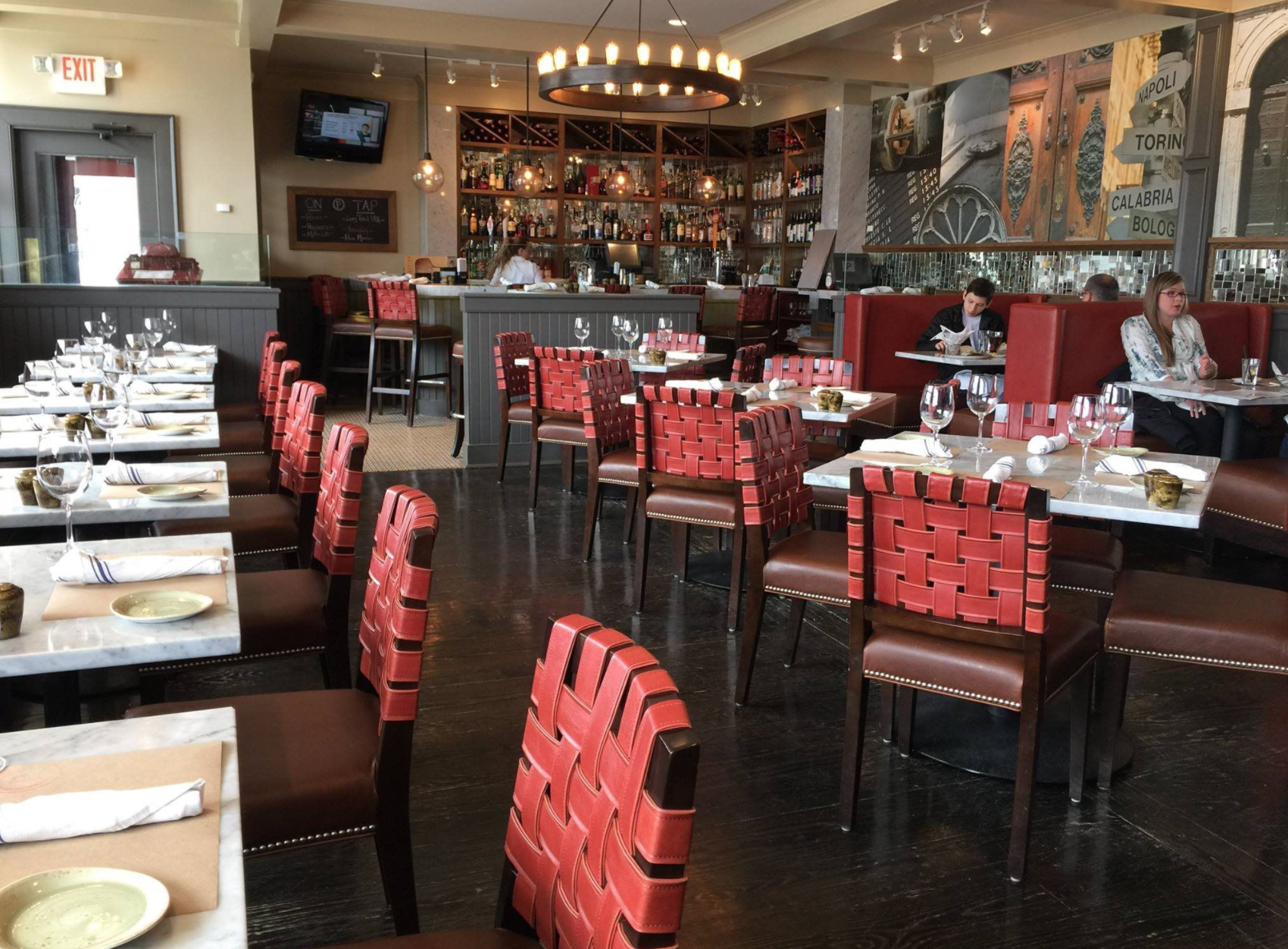 DECOR:
Piattino is at the end of the main strip mall in Mendham, and while it's cute from the outside, I was really pleasantly surprised by the restaurant when we walked inside. It has the ambiance and comfort of an old world Italian restaurant with modern touches of a new bistro. The pizza oven was beautiful, the bar was inviting, and the space is just small enough where you feel like your eating somewhere almost exclusive. I was happy that we brought the kids, because it really is very family friendly, but I also think Piattino would make for a fun and romantic date spot!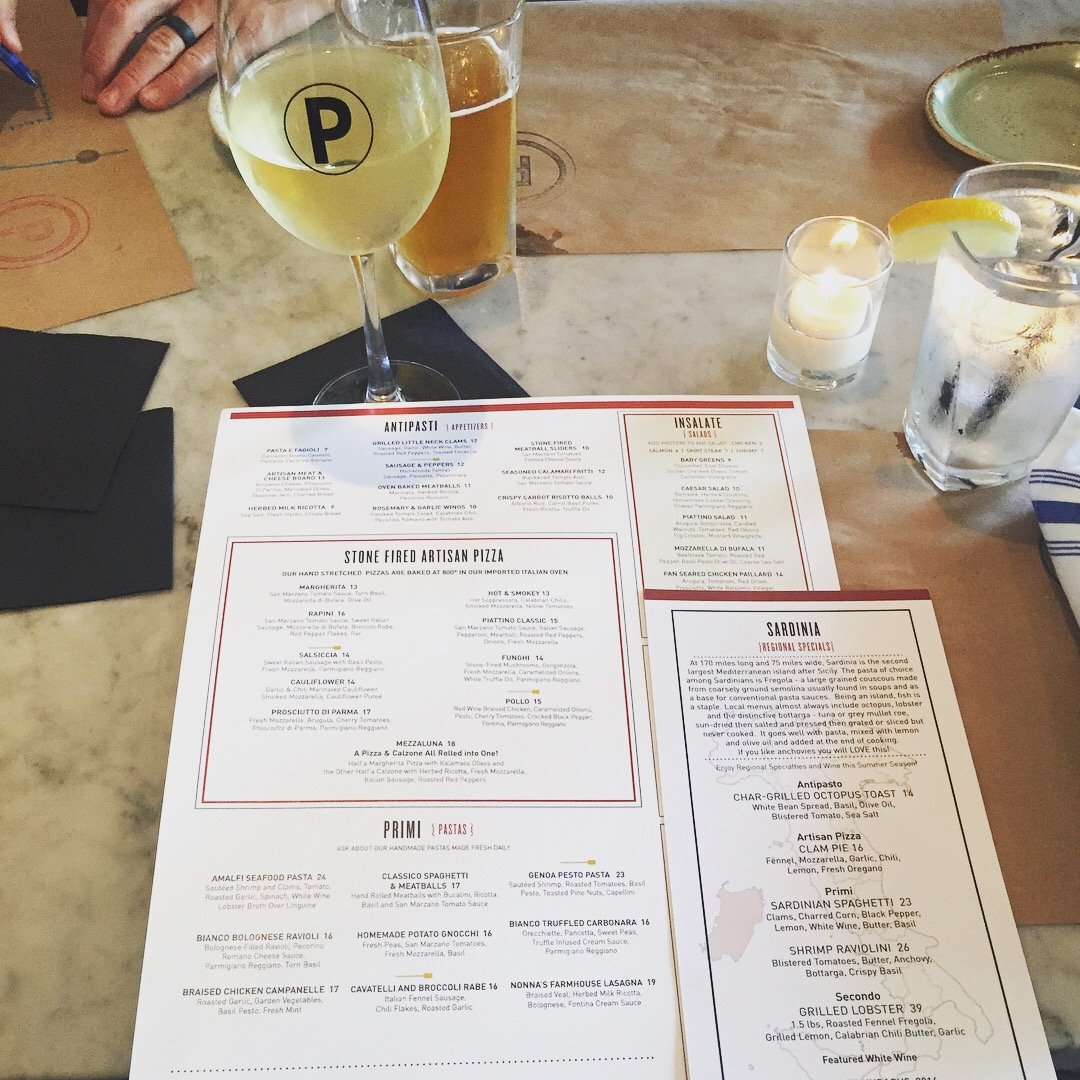 DRINK:
An extensive drink menu was presented to us via tablet (fannnncy.) and my husband and I both thought the beer and wine list respectively was impressive! Local craft brews caught my husband eye immediately, and I decided on a Sauvignon Blanc at $10 for a glass. The kids got apple juice in cute cups... all was right in the world.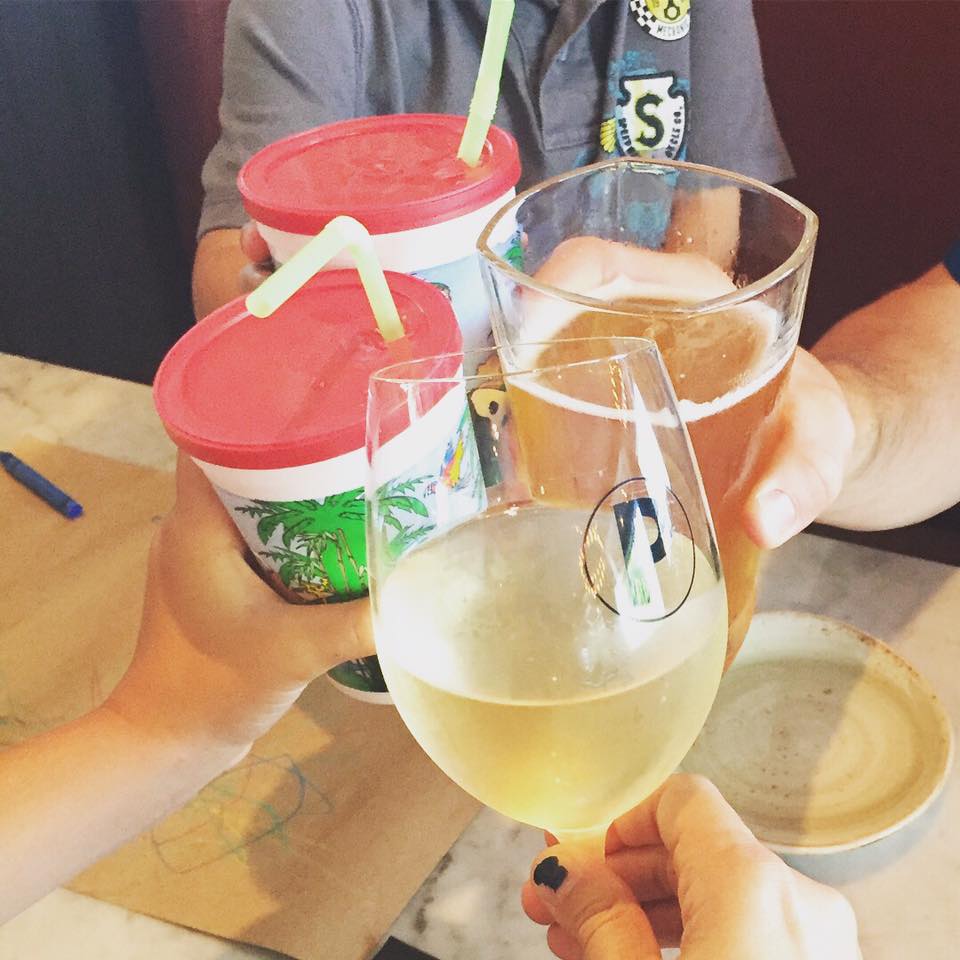 FOOD:
Let me preface this by mentioning that my dad owns a pizzeria for the past 34 years, and I am a first generation Sicilian who could eat anchovies for breakfast. I am kind of (<--- vast sarcastic understatement) picky about Italian food, and we don't dine out at Italian restaurants very often for this reason.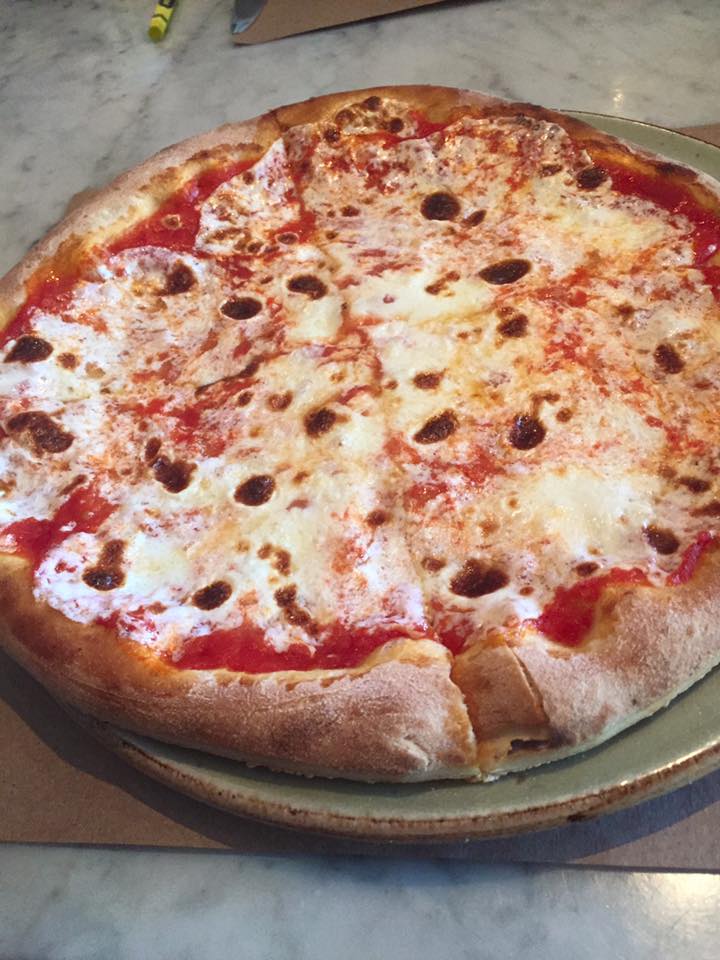 All together (including the kids food), I tried 6 menu items off the Piattino menu... and they were all delicious! My son ordered the Orecchiette with sauce and a huge meatball, and I thought the meatball was amazing. For those of you who don't know me -- I typically only eat meatballs made by myself, or members of my immediate family-- so that says a lot! My older son ordered a pizza off of the kids menu, which was made in Piattino's stone fired pizza grill.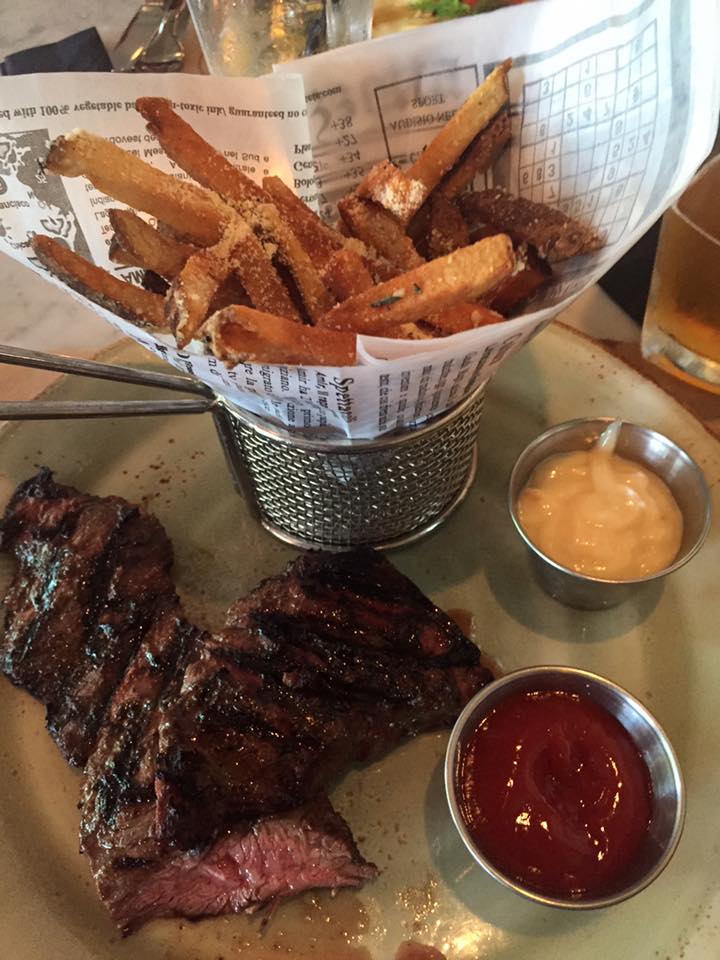 My husband order the skirt steak entree (no surprise here), and it was perfectly cooked and served with parmesan french fries that the rest of the family kept stealing from him.
One of the things that I love about this restaurant is that they occasionally feature different regions of Italy, and curate an entire menu around the region. Right now, they are featuring the food and wine of Sardinia, and every item on this special menu just sang to me and my fish loving palate. I ordered the Shrimp Raviolini with blistered tomato, butter, anchovy, and bottarga (salted, cured fish roe). The plate was beautiful, and it was delicious! Note: you must love anchovies to like this dish... and for this southern Italian girl, it was the perfect amount of fishy briny-ness served over homemade pasta.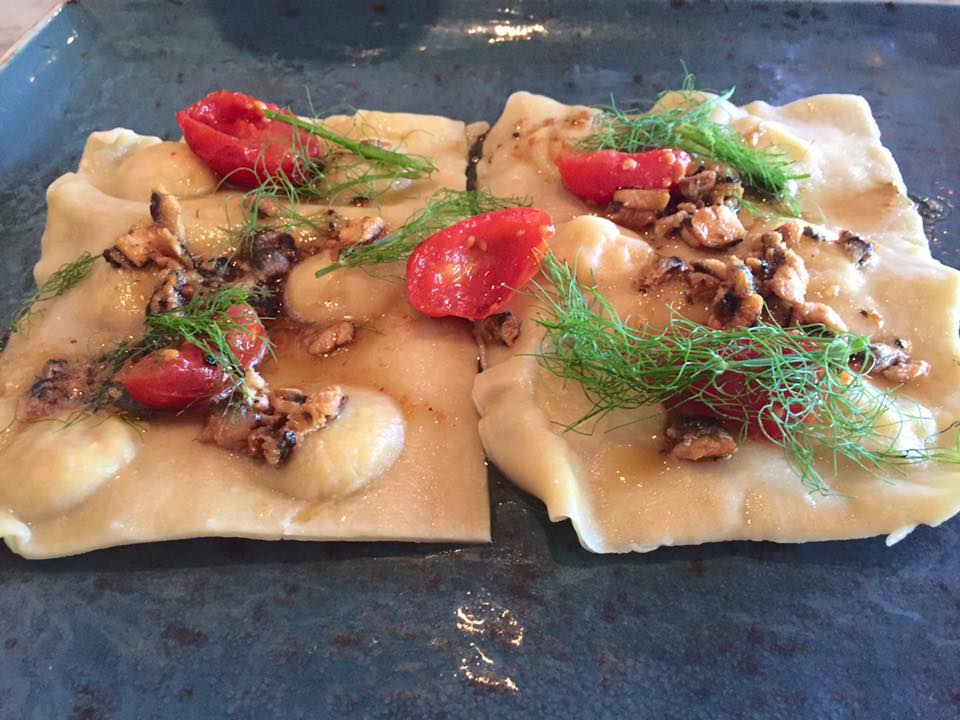 Piattino's dessert menu had several items that we all would have loved, including different gelatos, but we decided on the broken cannoli dip for the table. This is a before and after pic... it took about 90 seconds for us to get to that after pic. The ricotta cannoli cream was so darn good, I probably could have just eaten it with a spoon.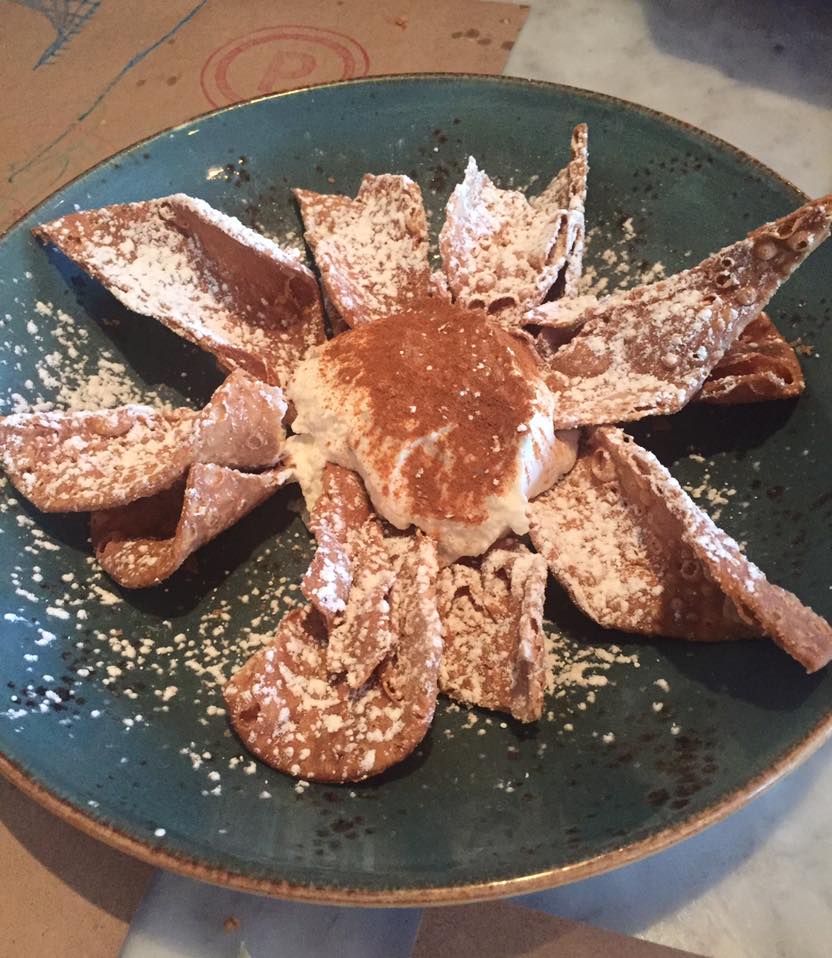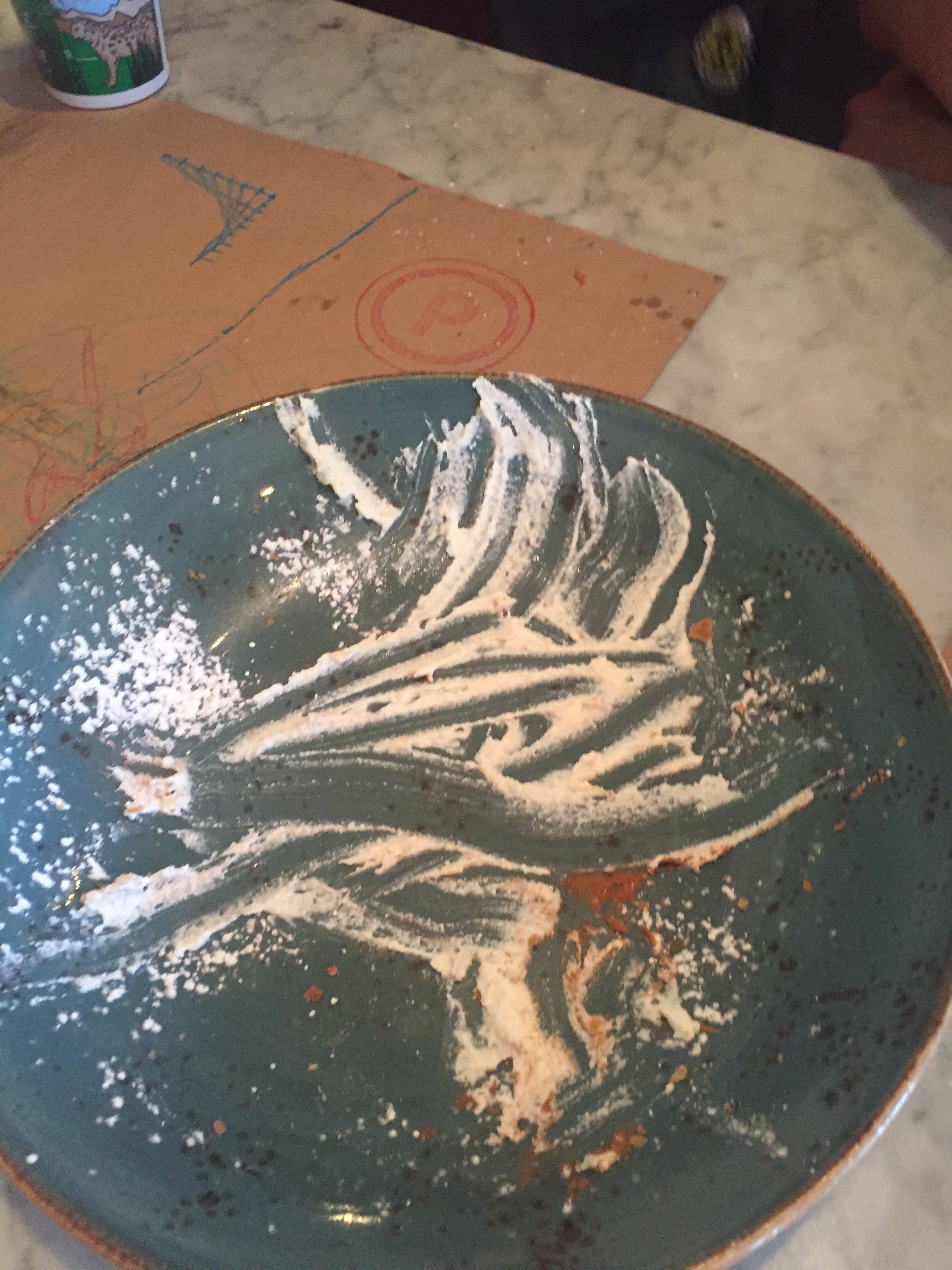 Piattino is a true gem in the heart of Mendham that serves fresh, homemade and modern Italian food, with scratch made cocktails, a family friendly atmosphere and has great service. Soooo, when are you making your reservation??
**We were hosted and given a complimentary dinner in order to write this review, but as always, all thoughts and opinions are entirely my own.