We are always and forever on the lookout for family friendly restaurants (i.e. restaurants that we aren't embarrassed to bring our loud boys to) that serve good food (i.e. not chain restaurants that serve kraft mac n cheese for $8 on the kids menu). So, we were thrilled to find Smoke & Steer BBQ Grill in Rockaway! Smoke & Steer is right outside of the Rockaway mall, and the perfect place to bring the family for dinner on the way to the movies or before a shopping spree!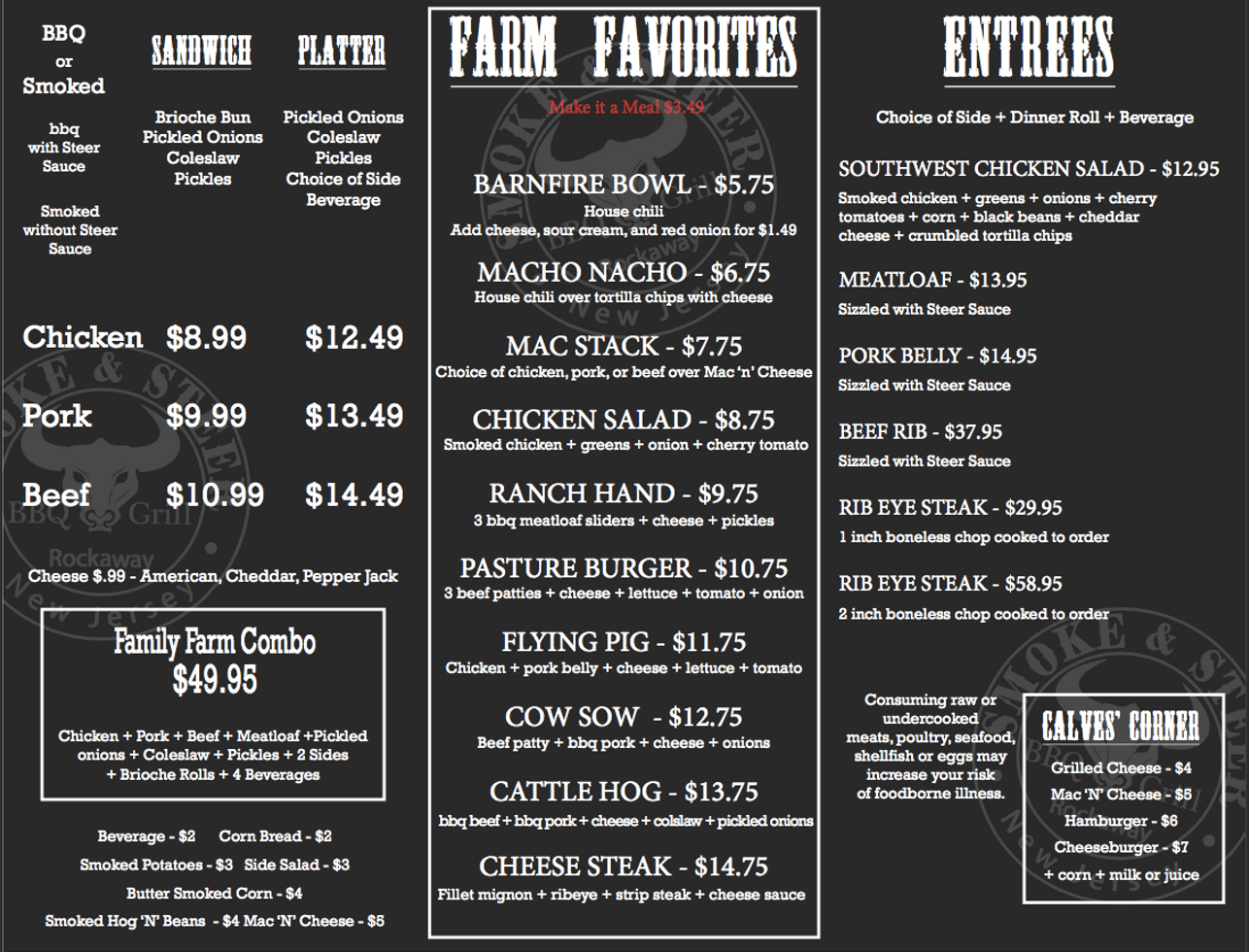 Smoke & Steer is a local family owned restaurant and they believe in supporting local family and regional farms whenever possible. Their farm to fork BBQ is delicious! My boys and I stopped in for dinner after going to a movie, and we were excited to try some dishes from the large menu and really liked the casual atmosphere.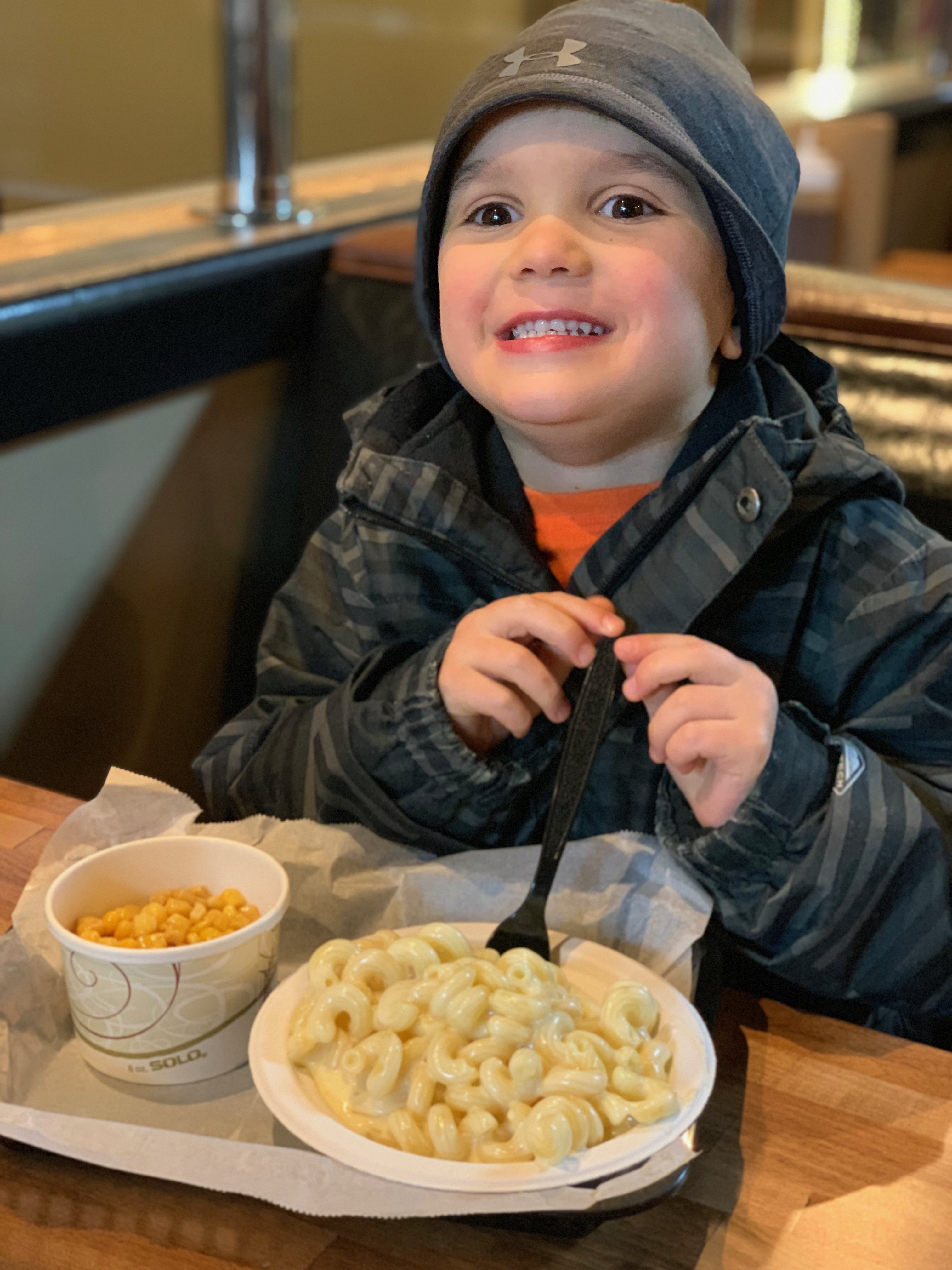 My boys ordered the grilled cheese and Mac N Cheese from the "Calves' Corner" menu. Both came with a delicious side of corn and juice.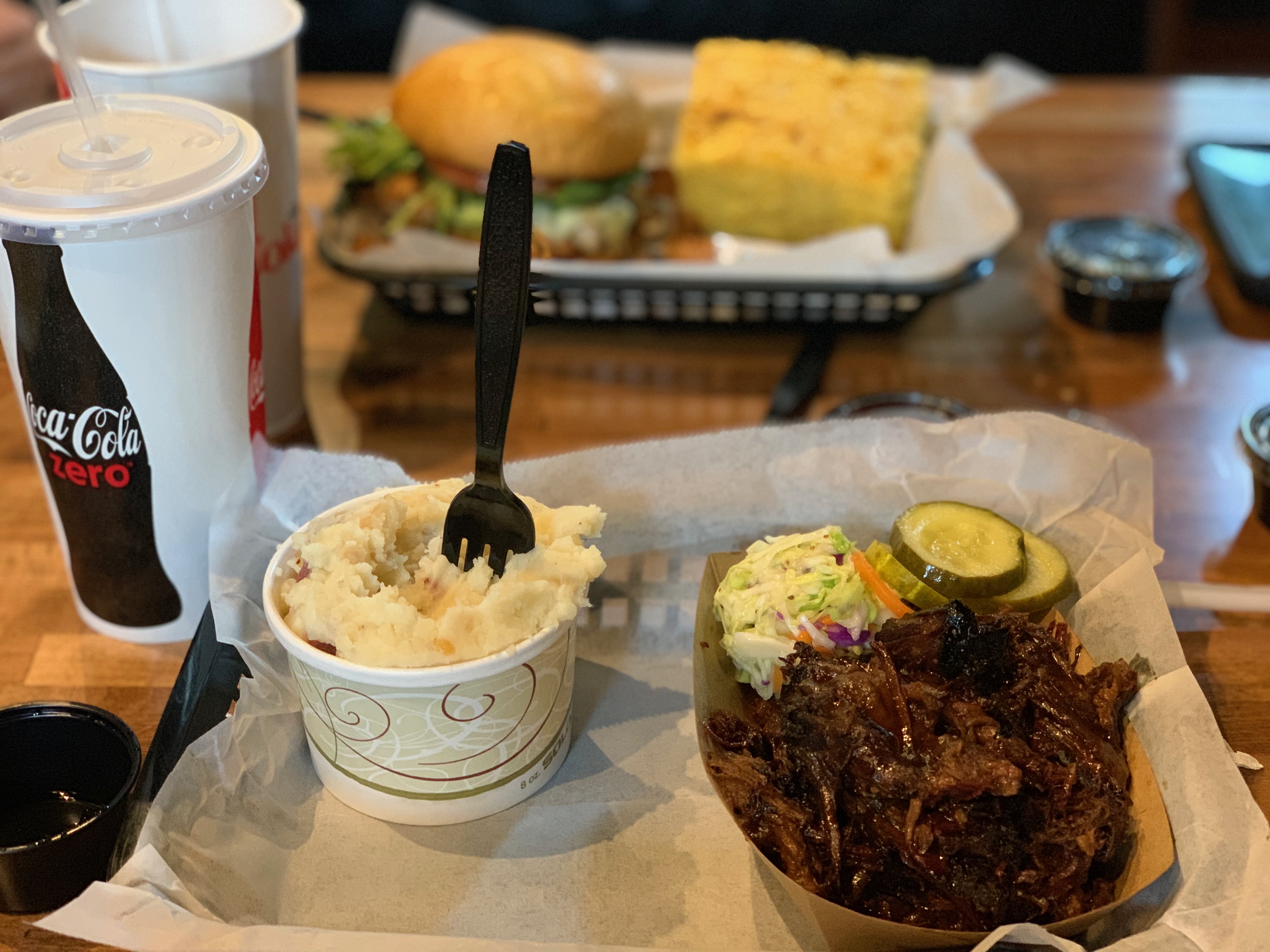 I am a sucker for a good brisket, so I tried the beef platter. It was fantastic and juicy and too big of a portion to finish in one sitting (score! lunch for the next day!). The meat platters come with a choice of side which include mashed potatoes, salad, corn, smoked hog n' beans, or mac n' cheese.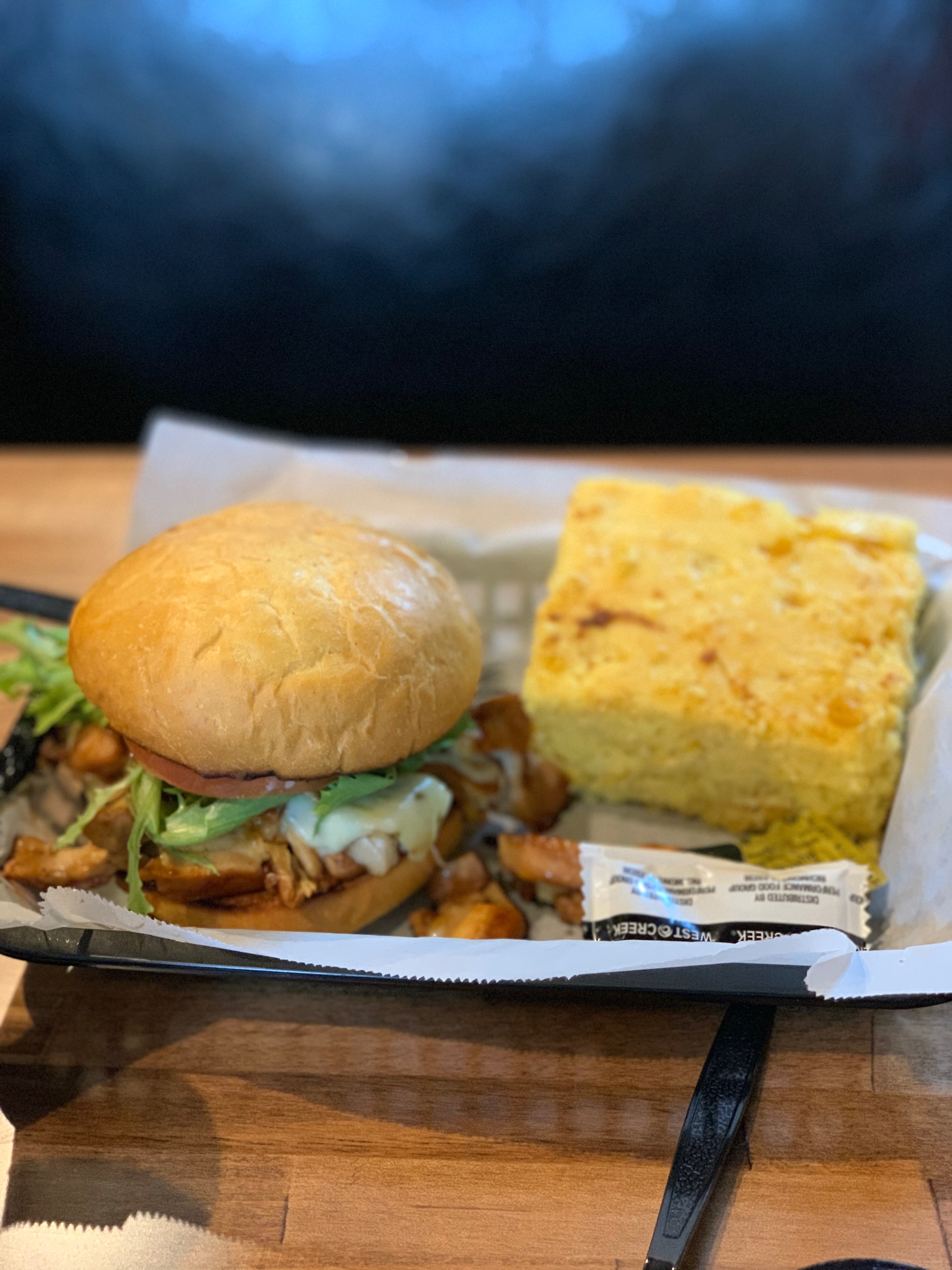 Hubby ordered the Flying Pig sandwich and he was thrilled that he did! The Flying Pig is delicious chicken, pulled pork, lettuce, tomato and cheese on a really (really) good bun. And, it comes with the biggest piece of corn bread I've ever seen. We actually split it between the four of us because we all wanted a taste!