If you're looking for a restaurant that is equally "foodie" and family-friendly, you need to check out Taphouse 15 on Route 15 in Jefferson. The creative American menu offers far more interest and variety than your typical neighborhood food joint, and they offer an amazing craft beer selection to boot - all without sacrificing the friendly, relaxed atmosphere that we know families are looking for.
We enjoyed several visits to the New American Grill, which were necessary in order to sample the wide variety on the menu. The burgers were amazing, the wood-fired pizza equally as delicious, and we'll certainly be going back without the kids to try out some of their seasonal entrees, all of which feature bold ingredient selections and carefully sourced ingredients. Speaking of kids, the chicken fingers were pretty typical, but the homemade mac and cheese got a double thumbs-up from my daughter who is terribly picky, especially when the mac and cheese doesn't come out of her favorite blue box. I had to do a little taste test myself and completely agree, it was delish!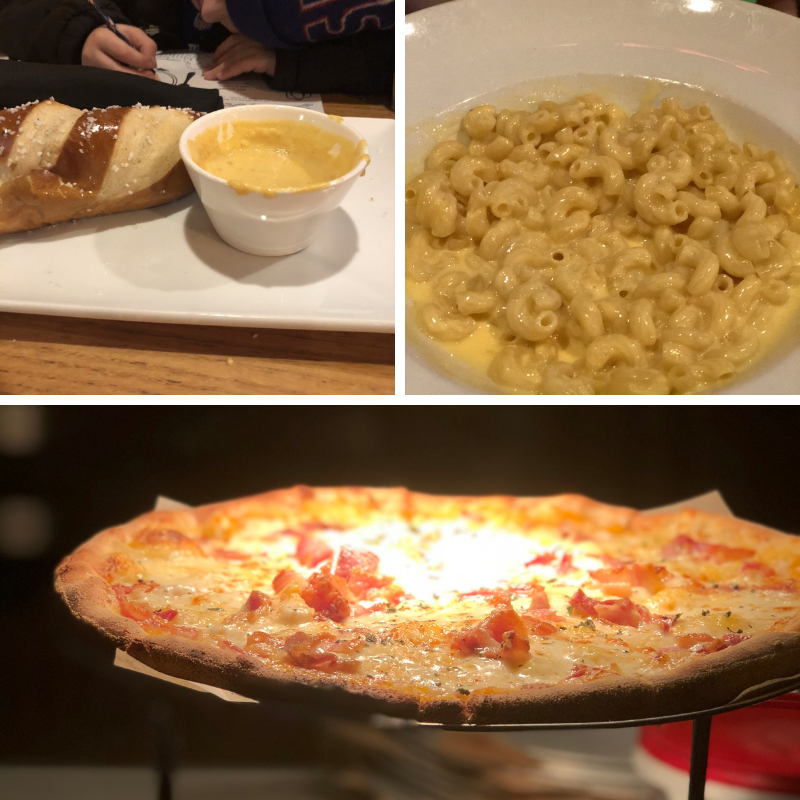 Let's highlight our faves from our most recent visit - The Meatball Pizza, featuring their house-made filet mignon meatballs and cherry peppers, AHHmazing! Just the right amount of zing with the peppers, and the meatballs - wow. If you are not in the mood for pizza the meatballs are also available as an appetizer. If you're going the burger route, we have to suggest The Terminator - half burger, half bacon, on a pretzel roll with pepper-jack cheese, guacamole, bourbon buffalo sauce AND onion rings - comes complete with a giant steak knife!
There are just so many choices, you'll need to check out their menu before you go: https://www.taphouse15.com/pdfs/menu.pdf