Tiny Conservatory is an Early-Childhood Music Center for
tiny one's and their families.
They offer weekly family music classes, preschool group piano lessons &
preschool rock classes. They've just released their new fall schedule, and there is something for everyone!

Kindermusik is a community of families and teachers who are passionately committed to bringing music to the lives of children through interactive classes and developmentally appropriate curricula. Kindermusik's philosophy is founded upon rigorous research that demonstrates the importance of music in nurturing a child's cognitive, emotional, social, and physical development. At the heart of our program is the belief that every child is musical, that every parent is their child's most important teacher, and that the home is a rich and valuable learning environment.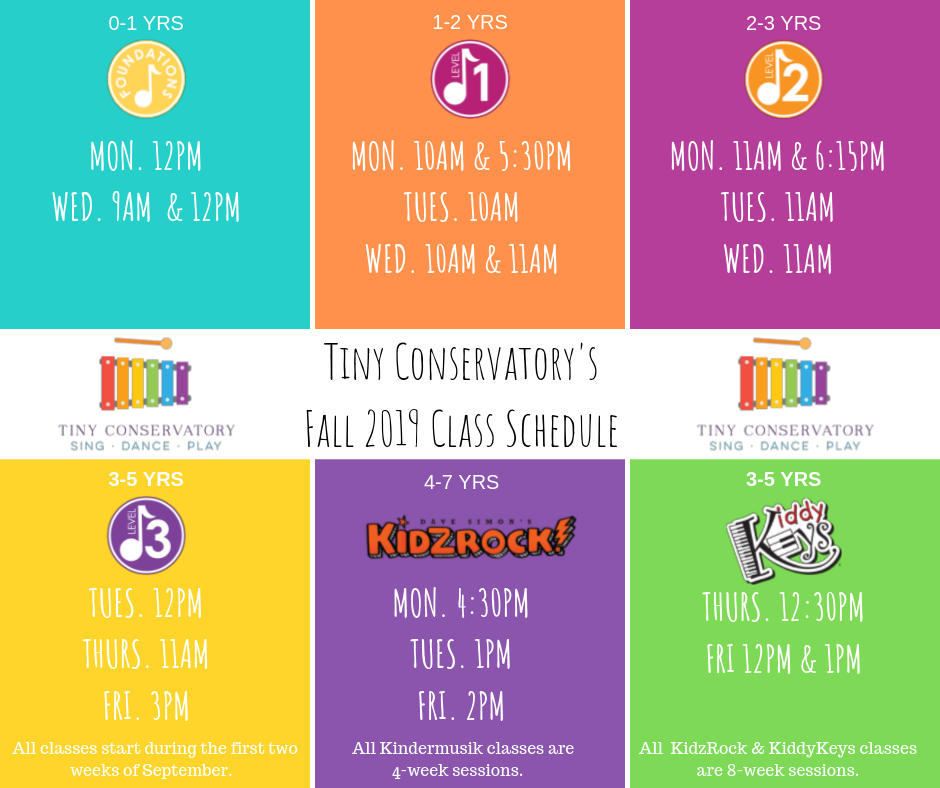 In addition to Kindermusik, Tiny Conservatory also offers KiddyKeys piano instruction for ages 3-5 and KidzRock, preschool Rock Band for ages 4-5.
Tiny Conservatory is conveniently located in the Hastings Square complex on the border of Hackettstown and Long Valley. For additional class information, visit them at www.tinyconservatory.com