Spring is ALMOST here, and The Chesapeake Tavern is celebrating with a new menu and dining concept that they'd like you to try! They're running a giveaway with us this week to spread the love!
__________________________________
Nothing says customer service like an establishment that values feedback. The past few years, The Chesapeake Tavern has worked hard to become THE local eatery, as well as an out of town destination restaurant. As the owners of several popular restaurants through the years, Marcella and Keith Holmes know what it takes to run a successful eatery, but they are also wise enough to get to know what their customer wants! After taking some time to get to know their customer base at The Chesapeake Tavern, and asking for honest feedback, they learned that their customers do indeed want what they have always offered - delicious, quality food with some unique menu choices and exceptional service. But, they heard some things they also found very interesting...their customers are BUSY, they have increasingly large families and don't want to sacrifice a sit-down meal for fast food, but time and budget were getting in the way. This feedback among other comments had the Holmes' going back to the drawing board. They knew they already offered a wonderful menu, with pleasing and unique options. What could they do to help their local customers get a quicker sit-down meal on a busy night filled with sports and events, and also make it affordable? Their new menu and dining concept was unveiled just a few weeks ago, and I had the pleasure of visiting with my daughter one night last week to check out the reaction. Marcella was going table to table describing the new concept and asking if people were enjoying it - and the responses were overwhelmingly - YES!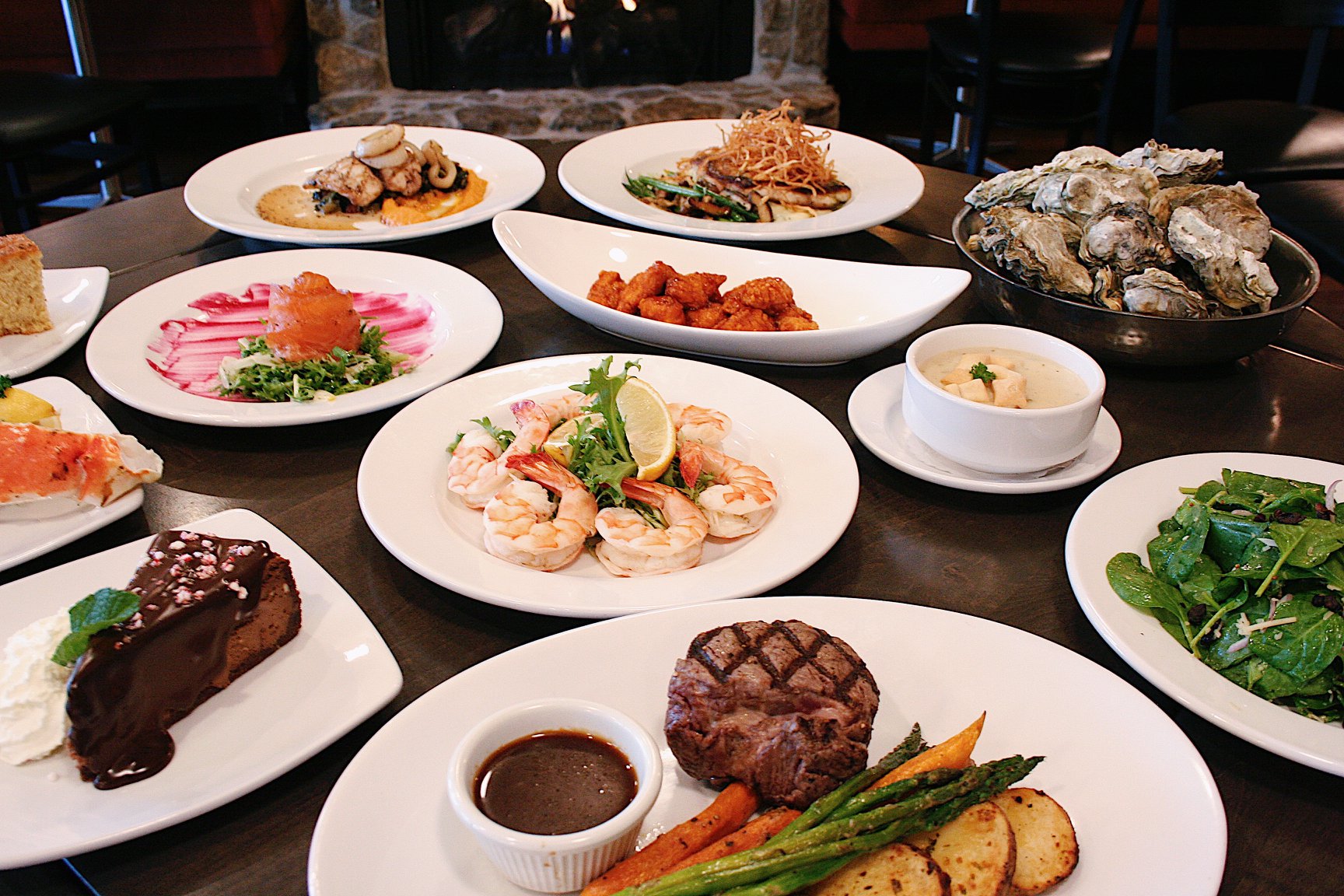 So what has changed? For one thing, the traditional dining concept of having appetizers first and then waiting for your meal has been tossed out the window. Items are brought out to the table as they are ready in the kitchen, resulting in less waiting and a quicker option for those on the go. Menu items have also been transitioned into tasting sizes and priced so that those on a budget can still enjoy great food, but can easily match up to their budget, especially since so many are now having to eat out more frequently after being bogged down by busy schedules!
Marcella also took the opportunity to describe the ways that Chesapeake welcomes families - they have toys, frequent kids-eat-free nights and a monthly coloring contest. It is refreshing to find an establishment where parents can get a great meal and feel comfortable bringing their little ones!
To kick off their new concept, we've been given a $75 gift certificate to pass along to one lucky subscriber, enter below and we'll see you at The Chesapeake Tavern next week!