Our favorite groovy cat is back with an all new Pete the Cat book: Pete the Cat and the Perfect Pizza Party!
From the bestselling Pete the Cat series, it's a groovy pizza party that you don't want to miss!
It's a party, a party, a perfect pizza party!
That's what Pete thinks as he piles the pie high with his favorite topping—pepperoni. But then his friends come over and add their own toppings to the pizza. Will Pete's perfect pizza be ruined? There's only one way to find out!
_____________________________________________________________________________
We celebrated this awesome new book release with a pizza party of our own at the Washington Township Public Library! Children's librarian, Miss Amanda was SO excited for a sneak peak of the new book and to be able to share it with all of our attendees that were huge Pete the Cat fans (parents included!).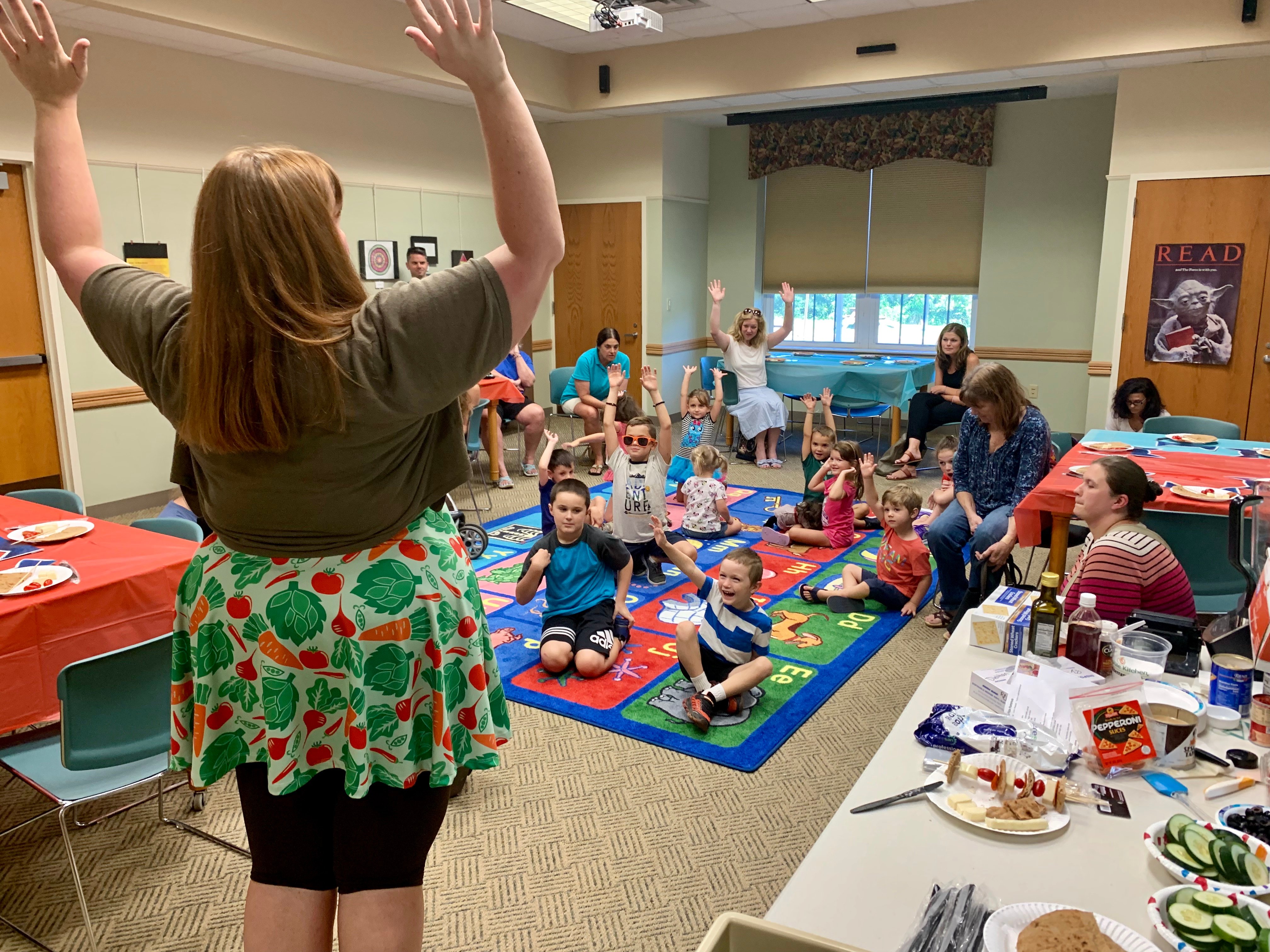 In true Pete the Cat fashion, Pete the Cat and the Perfect Pizza Party is funny, interactive, includes a fun song (make up your own tune, of course) and has a great lesson to wrap it up! Pete and his friends can't decide what to put on the perfect pizza, and the book takes you on a fun, tongue- twisting journey of all their toppings.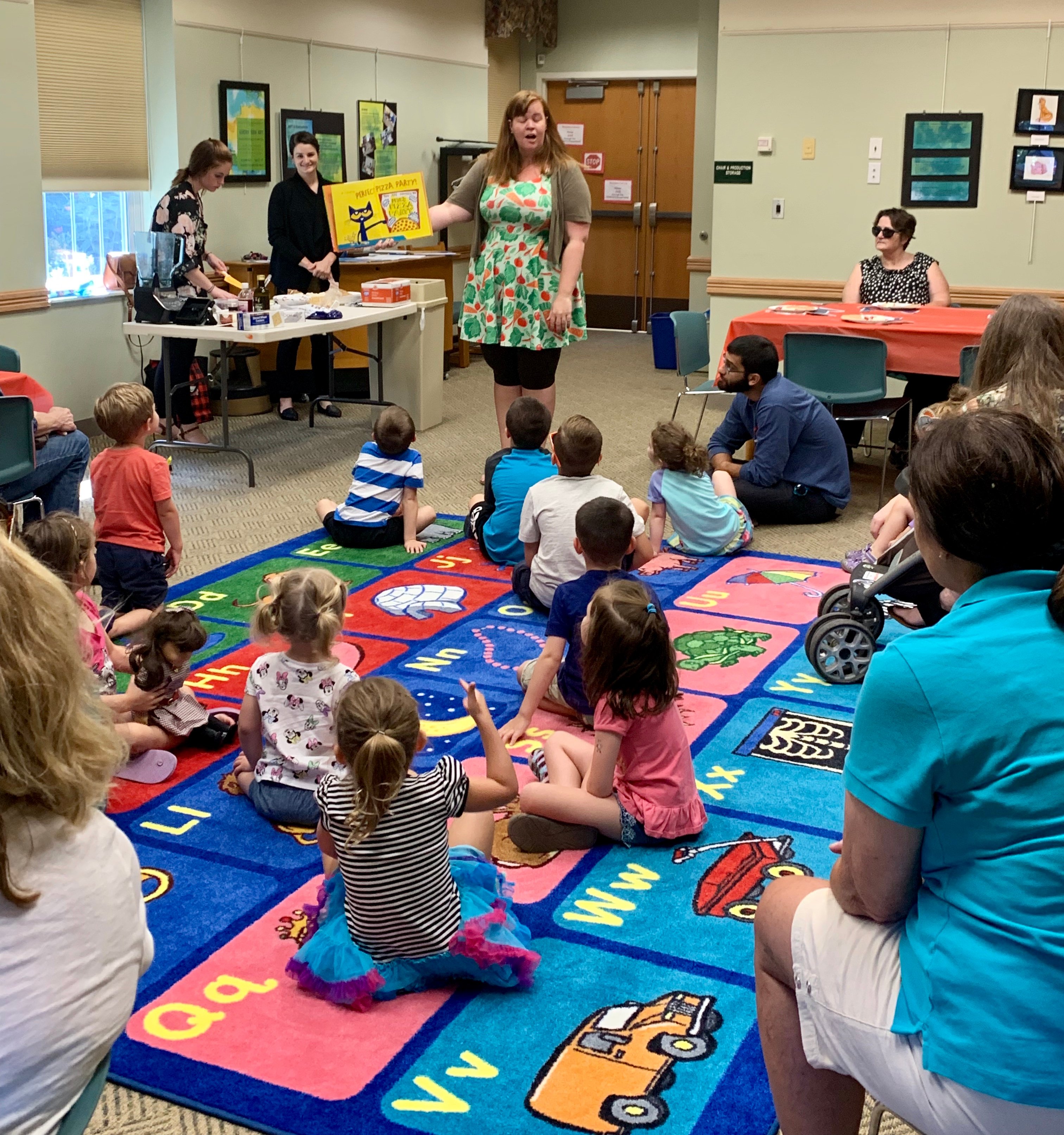 The kids found it hilarious (pickles? noooooo!) and loved reading along! This is definitely the perfect story for pizza lovers, and a great way to get your kids involved in reading with you! Our favorite part of Pete the Cat books is that they get kids so EXCITED about reading- and Pete the Cat and the Perfect Pizza Party is no exception!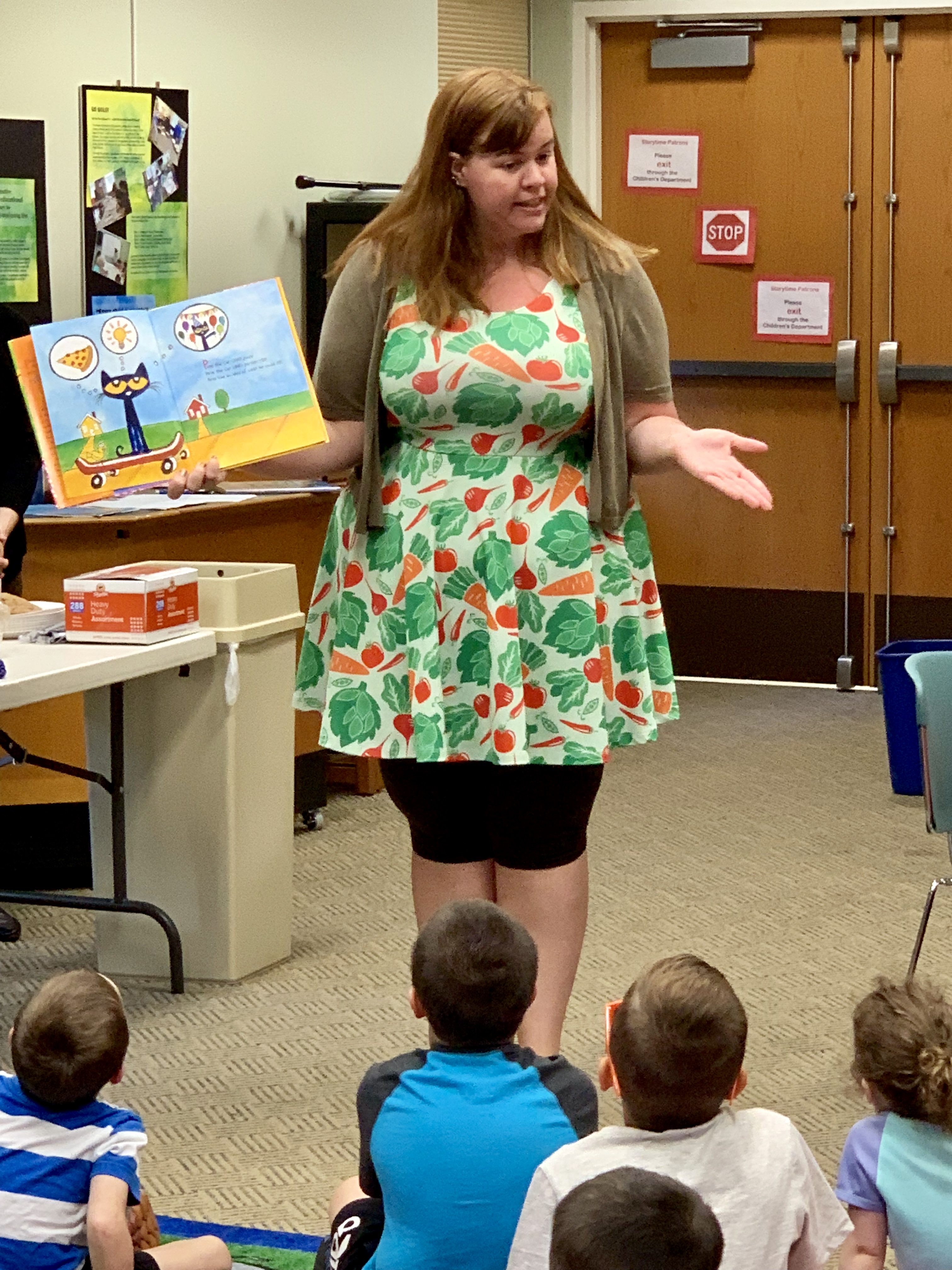 After reading the book, we had a pizza party of our own with the amazing registered dietician from Shoprite of Mansfield and Shoprite of Flanders! Shoprite of Mansfield store dietician, Julianna Gilleo had some fun, delicious and healthy pizza themed snacks for us to create! We made a deconstructed pepperoni pizza with pizza, tomatoes, pepperoni and mozzarella cheese, and they were a huge hit (perfect lunch time idea too!).
We also made a pizza flavored hummus- all of the kids loved making their own veggie pizzas with the hummus, and we've already make the recipe at home!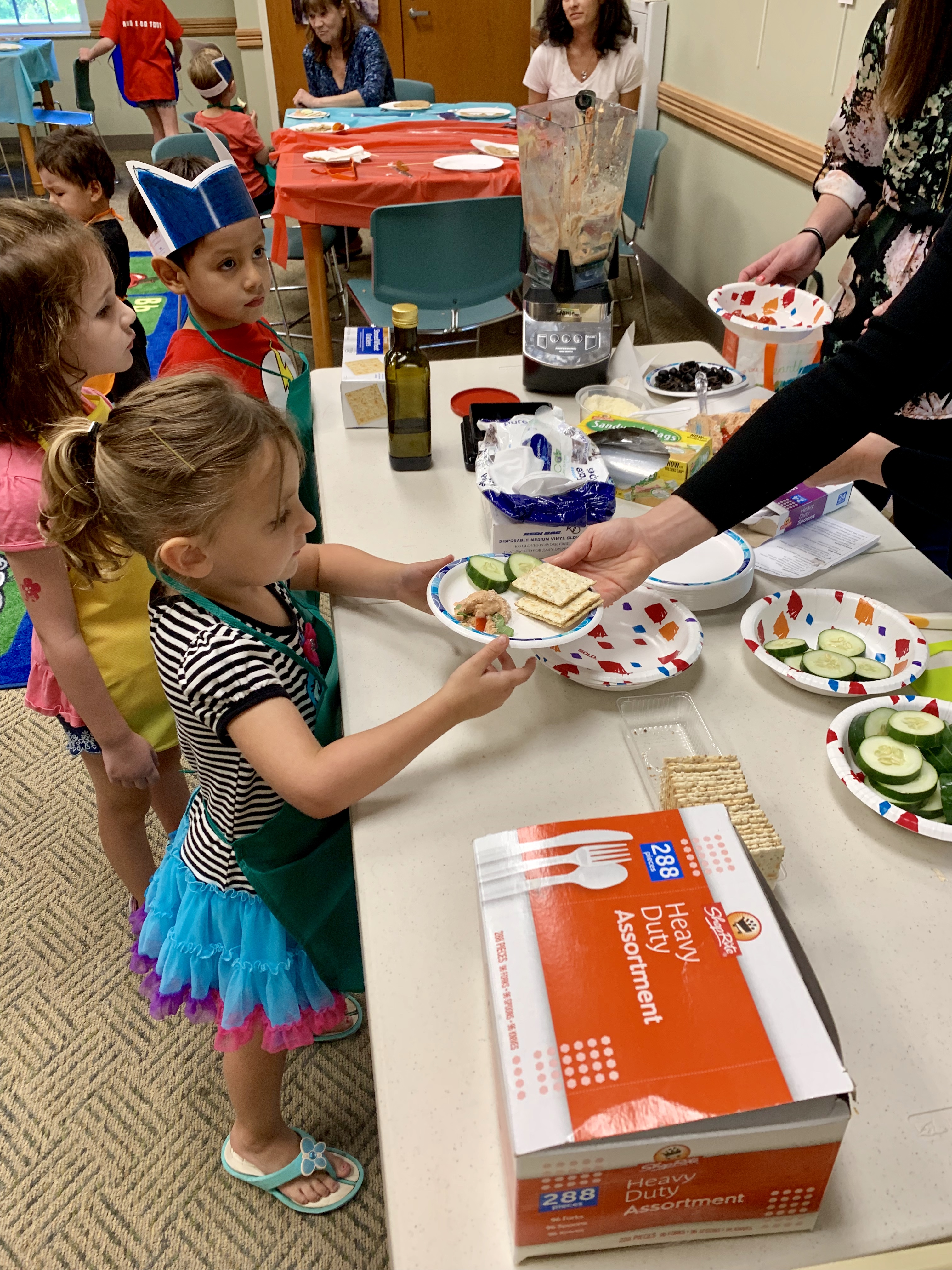 The new Pete the Cat and the Perfect Pizza Party is available now for purchase on the Harper Collins website or on Amazon!
Happy Pizza Making!