Before.
Nothing makes me feel more glam than a set of false lashes! But, juggling this mom life doesn't leave much time for glam. So, when Entourage Salon introduced the new Lash Lift and tint service, I was excited! If you love your lashes looking curled, but hate that medieval eyelash curler contraption, and if you like your lashes to look like you have mascara on at all times, then this treatment is for you! It was super simple (I actually almost fell asleep...because, #momlife.) and I am absolutely thrilled with the results! This 1 hr long treatment is $75 and lasts 6 weeks.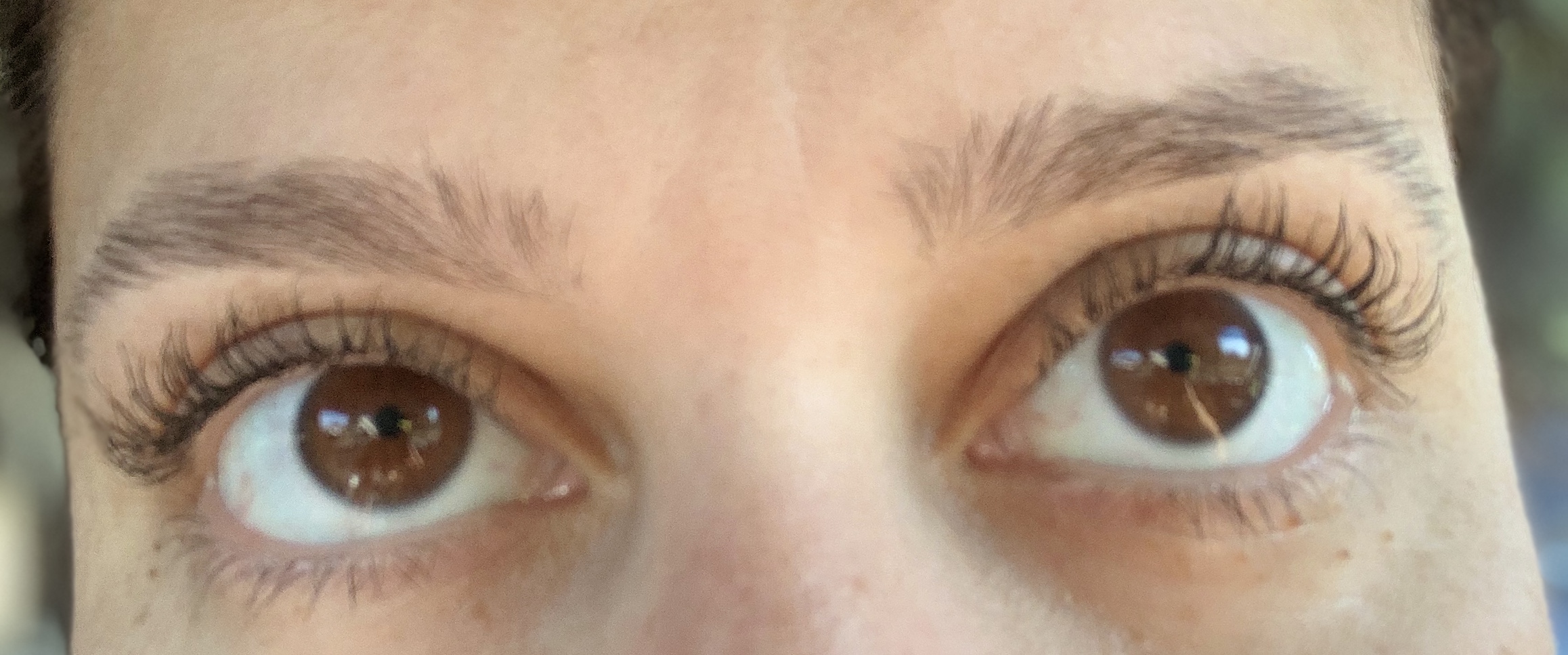 After. With light mascara.
Right now, Entourage Salon is offering $10 off your first Lash Lift and Tint service!
Giveaway!
Enter here for a chance to win a Lash Lift and Tint from Entourage Salon! https://kingsumo.com/g/3zfoub/giveaway-lash-lift-and-tint-service-at-entourage-salon-in-flanders-nj