Finding outdoor winter fun isn't always easy, or perhaps I'm biased because I'd simply prefer to be sitting on the beach somewhere! My kids though, they love the cold weather, they love to be outside any time they possibly can, so it was time for Mom to get on-board with finding a winter activity we could all enjoy. Since my husband grew up here in the Northeast, he learned to ski at a relatively young age so that seemed like an obvious choice. We ended up taking our then 12 yr old, 9 yr old and 7 yr old to the slopes last winter, and the three of them picked up snowboarding quite easily, and haven't looked back since. This year, in order to truly make it a family activity, Mom and our 4 yr old needed to get with the program!
About a month ago we headed to Mountain Creek for an overnight stay. I for one had no idea that Mountain Creek even had an on-site hotel! The Appalachian is a time-share, apartment style resort that can be booked just like a hotel. They also operate The Sanctuary about a mile down the road, which offers homes for overnight rental.
Upon check-in, the staff was very knowledgeable and friendly, and pointed out just how easy it would be to go from the room to the slopes, which was a complete relief to the Mom of four who hadn't a clue about skiing/snowboarding or how a mountain resort worked! With a quick drop of our bags we were off to the Red Tail Lodge located next to the hotel. A quick check-in there to purchase lift tickets and rentals, and we were on our way! This being our first ski adventure of the year, I decided that the 4 year old and I would simply camp out in the lodge and watch. Mountain Creek does have some amazing learning opportunities including their Go Snow Days where you can purchase a lift ticket, rental and lesson for just $25 - more on that below. This was not one of those days however, and since we had arrived later in the afternoon the little and I decided just to relax and explore.
Living in Long Valley NJ, we have 3-4 mountain resorts all within an hour from home. Over the past year, I've visited them all, and I can tell you by far that Mountain Creek has the nicest lodge, so nice that it didn't bother us one bit to lounge there, enjoying hot cocoa and adult beverages while the rest of the family hit the slopes! There is a definite vacation vibe among the patrons of the lodge, and it felt good to be out and about with all that positive energy! After a bit of relaxing we decided to venture out to explore a bit. Although my 4 year old was not tall enough for snow tubing, we decided to hop on the free shuttle and head to that area just to check it out. When we arrived there was a nice bonfire going and we enjoyed a snack by the fire while we watched the tubers fly down the hills. After heading back to the main lodge, we decided to check out our room - which was a generously sized 2-bedroom condo complete with a kitchen. We had a great balcony that overlooked the slopes, and since the weather was mild we camped out there for awhile to see if we could spot the rest of the family coming down the mountain.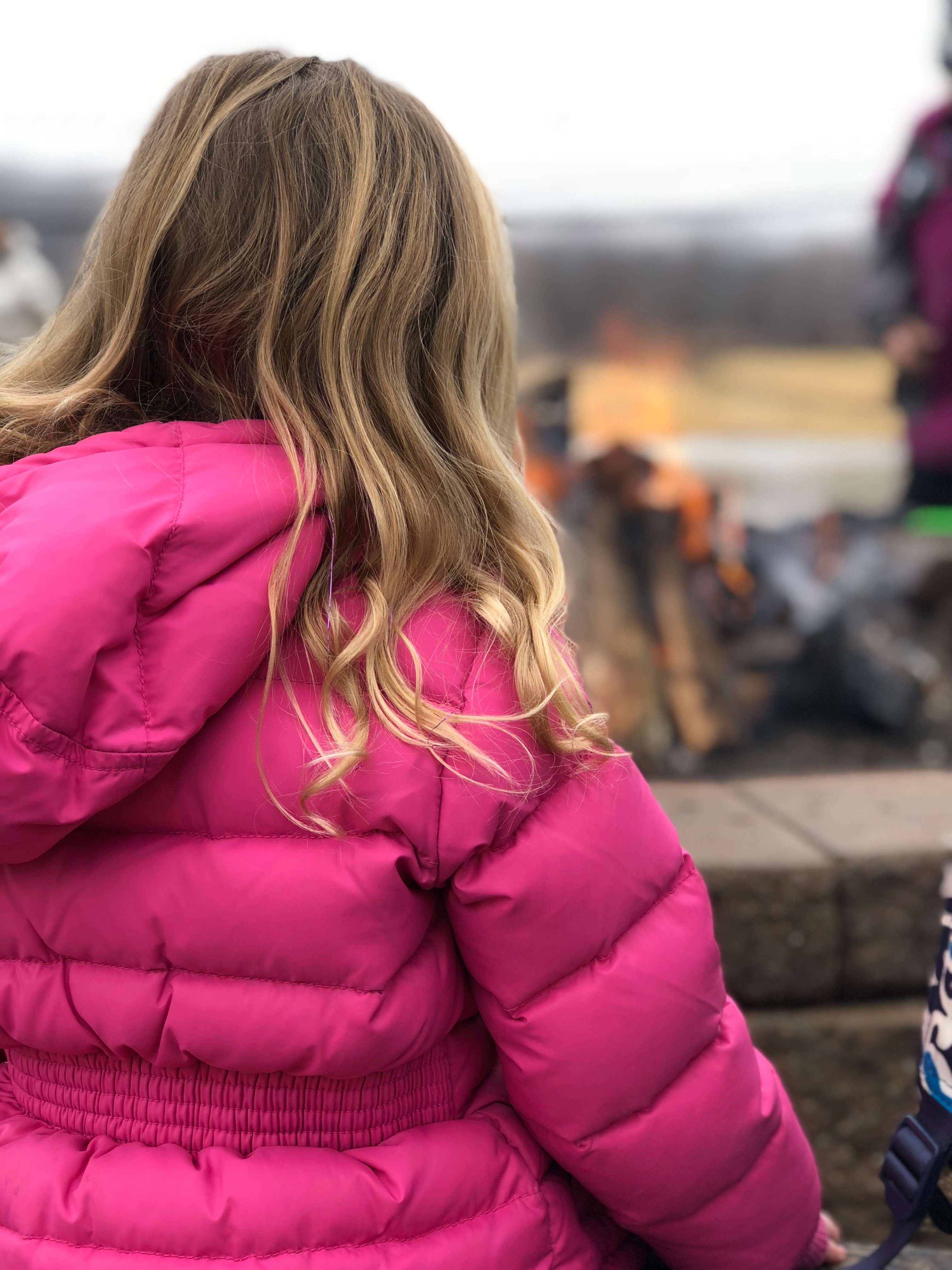 After a few hours of skiing and boarding, the rest of the family finally met up with us for dinner which we cooked right in our room. Mountain Creek has plenty of dining options, but I knew everyone was going to be TIRED and it was easy enough to bring some frozen pizzas and chicken nuggets along to make in the kitchen. It didn't take long for everyone to re-energize and beg to go to the pool - which is an outdoor heated pool (and hot tubs) at the foot of the mountain. We all braved the short walk from the hotel lobby to the pool, and enjoyed an hour of fresh mountain air and views of night skiing. It is worth noting for the Moms and Dads that the hotel has an adorable bar just off the lobby, and they will gladly mix you up your favorite cocktail in a plastic glass to take to the pool area :)
Although we'd all had quite a full day, kids being kids never really run out of energy, so after the pool we all headed back to the Red Tail Lodge (you can walk everywhere, there is a door from the hotel that is just steps away from the lodge) and enjoyed some live music and a nightcap and appetizers for Mom and Dad.
It was one of those overnights that felt like we had actually been away for 3-4 days. We felt refreshed to be away from the hustle and bustle of everyday life even if it was for less than 24 hours, and we found a way to enjoy winter as a family! The next morning we had to check out quite early and make our way home for sports, but everyone agreed it had been a fun and worthwhile trip!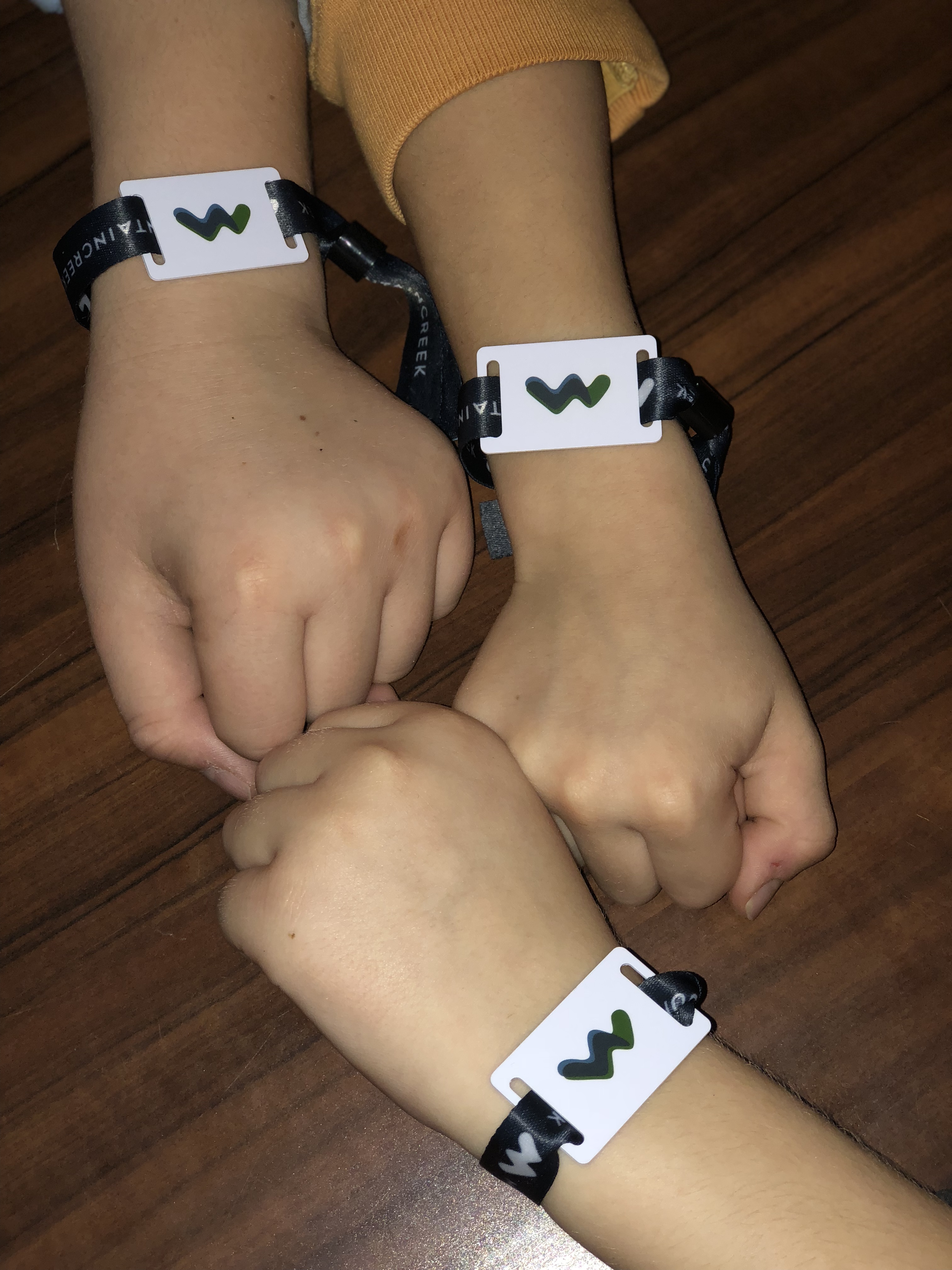 Additional information about Mountain Creek: