This article is for the exhausted, burned out, stressed, over 2020 parent who's family is in desperate need of a change of scenery and some major joy.
Sound like you? Probably because that sounds like all of us right now.
The past few months have been full of unknowns, fear and heartache, and those feelings have definitely been affecting the mood in my home and in my family. So, a few weeks ago, I packed up my boys, my husband, enough masks for a month, sand toys and a brand new hand sanitizer and we headed down to Cape May for a few nights. We have been very cautious in regards to Covid safety so I did my research in the weeks ahead, and kept on top of the news (and live streams) to see how crowded our NJ beaches were getting (& if shore go-ers seemed to be using safe social distancing practices). Cape May has always been my favorite Jersey Shore beach and I knew that it had an expansive beach front (with some off the beaten path spots as well), so I felt safe knowing we could properly social distance there. It has always been extremely family friendly and clean - and the food options are amazingly delicious. I don't know if it was because this was our first time traveling or really doing anything in the last few months, but this short getaway goes down as one of our favorite family vacations EVER!
Here are some tips and tricks to think about when planning your Cape May getaway:
Lodging:
We were hosted at The Montreal Beach Resort, which is a popular oceanfront hotel directly across from the Beach. The resort features an oceanfront pool, several different room types including suites with kitchenettes, Harry's Ocean Bar & Grill with a rooftop bar section that has live music every night! You guys, I've been going to the Jersey Shore my entire life (we usually did Wildwood or LBI), and can honestly say this hotel is my absolute favorite (well, other than the Wildwood hotel with the giant plastic palm trees that I still remember and thought were the coolest when I was 6).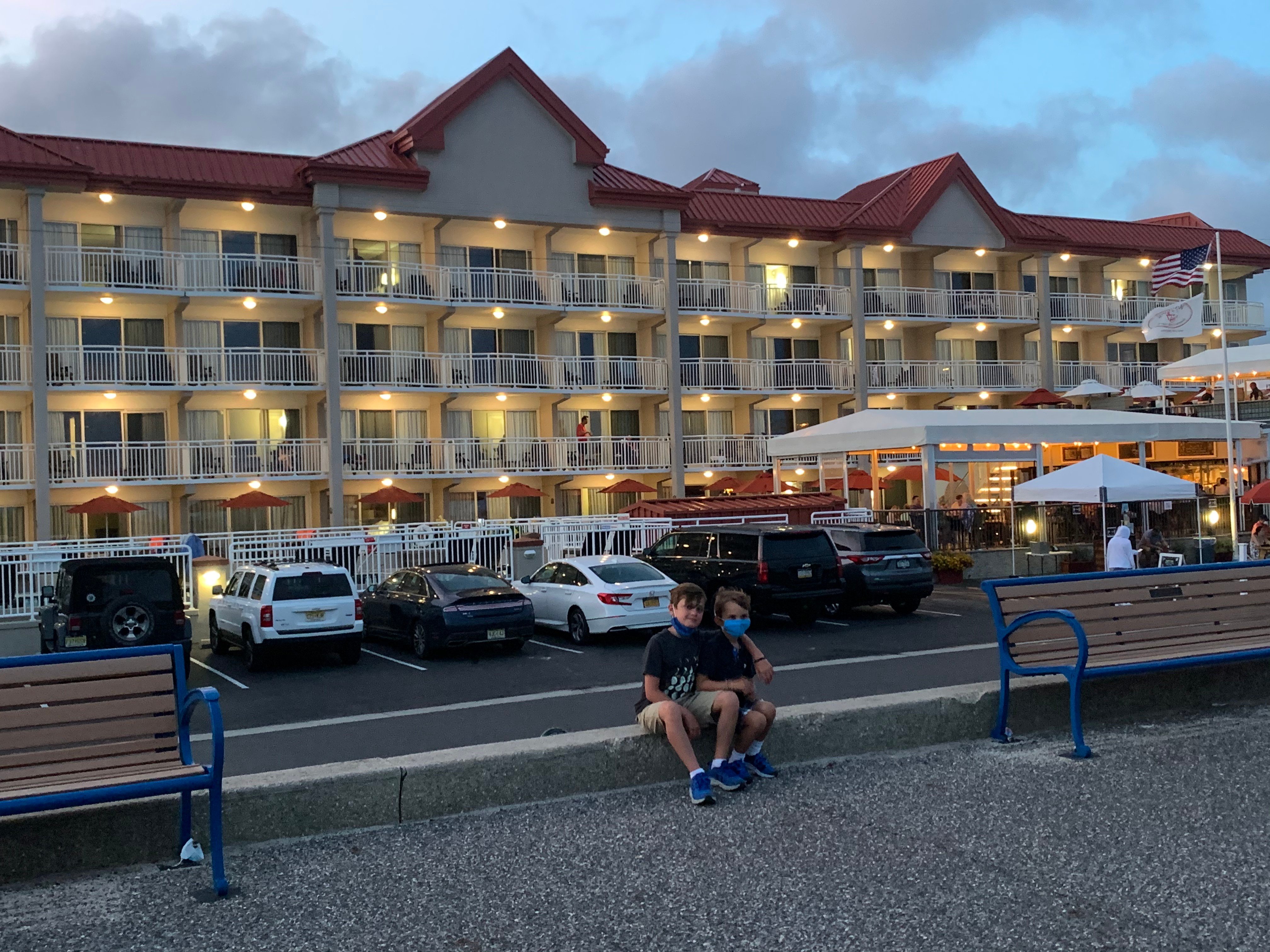 Safety:
I think part of the reason that we enjoyed our stay so much is because we felt so safe at The Montreal Beach Resort! There was a little crowd that would gather in front of Harry's take out section when waiting for orders, but we'd just avoid getting in that line at that time. The entire staff always had masks on, and social distancing measures at the restaurant were great (especially at the rooftop, tables are very spread out) You can read about all the extra safety precautions that The Montreal Beach Resort is taking to make sure all guests and staff are safe here. I would recommend visiting mid week if you can, since the weekends can be a bit busier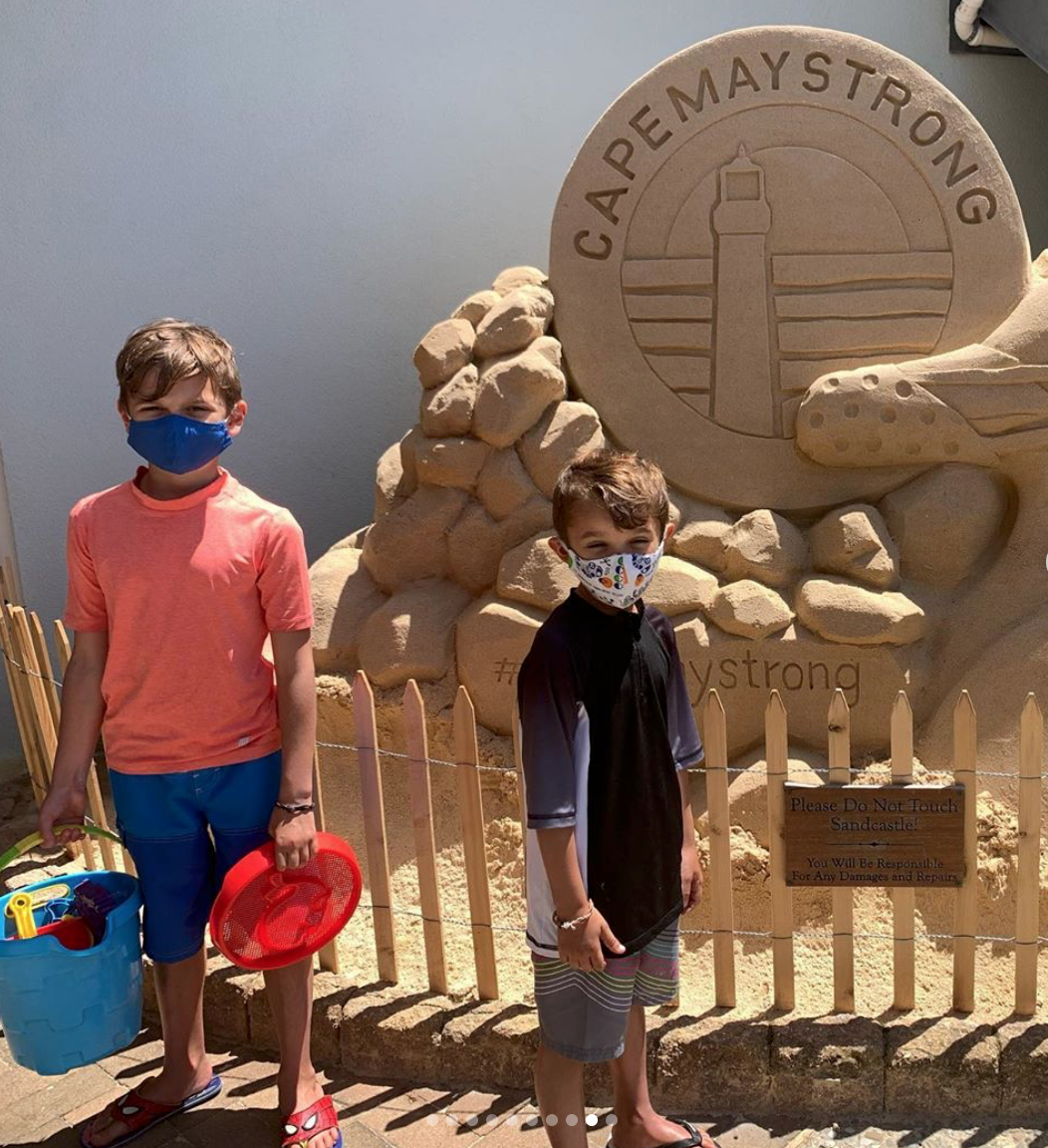 Location:
I'm noting this because I really love where in Cape May this hotel is located. It's kind of at the beginning of the boardwalk strip, so it's not quite as dense or crowded in that area as it is a little further down Beach Ave. I think I mentioned that we were in the "perfect location" so many times that my kids repeated it when we got home and they were telling family about our trip.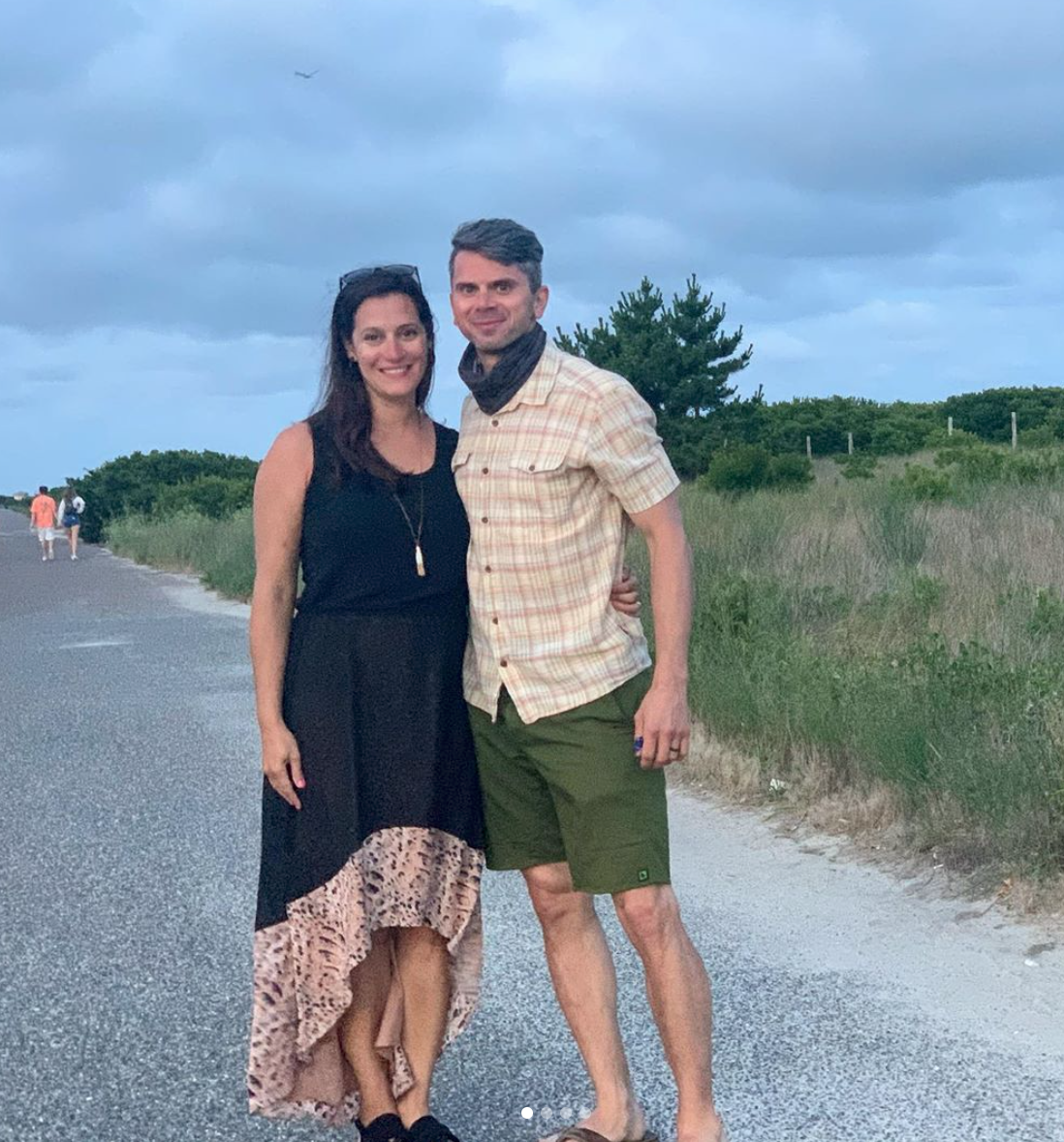 Accommodations:
Our Deluxe Queen Suite with a kitchenette was the perfect room for our family of 4 and had an incredible view from the 4th floor balcony (Room 417, highly recommend!). We also could hear the nightly live music from Harry's rooftop perfectly from our balcony! At around 4pm, we'd come back from the beach and the kids would shower up and want to relax and watch some tv, and my husband and I would order an Orange Crush from Harry's and hang out on the balcony and listen to the live music and it was like a mini date….easily one of our favorite parts about the trip. The kitchenette and side table was perfect for snacks and for getting takeout, which we had delivered up to our room a few times! Our hotel room was super clean (even though you know ya girl still wiped it all down with some Lysol anyway) and I loved having a separate living and sleeping area so my husband and I could hang out on the balcony and read in the living room after the kids went to sleep.

Food:
Friends, even if you stay somewhere else, make sure you go to Harry's Ocean Bar & Grille for at least a few meals and a few more drinks. Their cocktails are fab, and you can set a goal to try every one of their signature Crush drinks during your stay if you're brave (just remember, you're not 23 anymore and hangovers in your 30's are not fun). Many of the Crush drinks have Harry's fresh squeezed orange juice as the star ingredient and it is delicious. Pro- Tip: Wednesday is the day to try a new drink! Lots of Crush, cocktail and drink specials!
Harry's Breakfast picks: Lobster Benedict and Lobster Avocado Toast are a must! Fresh Fruit on fluffy belgian waffles were my kids pick. And, mimosas with Harry's fresh OJ (hold the bubbly for the kids) of course.
Harry's Dinner faves: Do yourself a favor and get the Lobster Loaded Fries (annnnd definitely don't think about the calorie factor) and enjoy every bite. So rich and savory and just ridiculously yummy.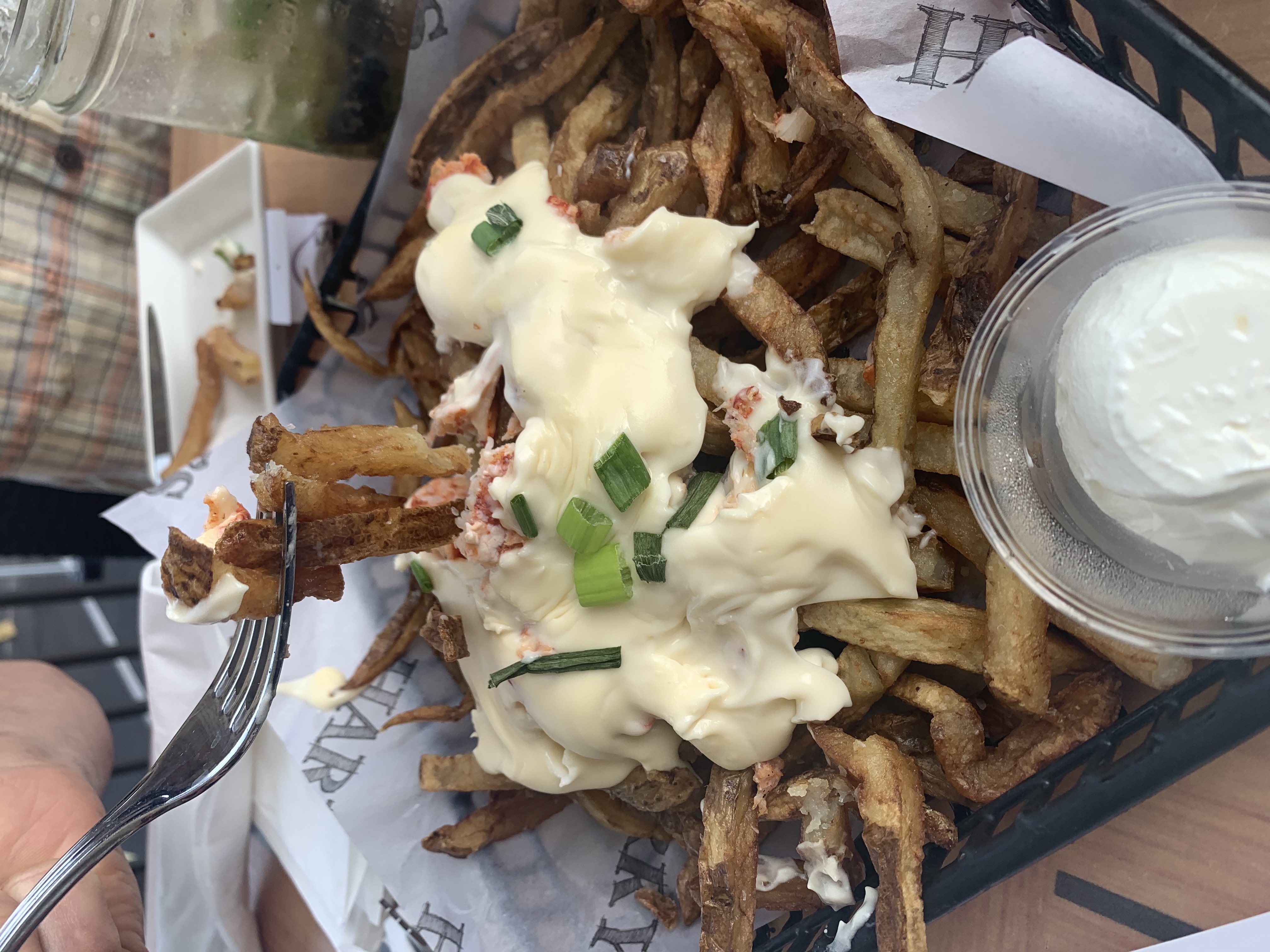 The Summer Salmon and Steak Frites were both equally delicious (hubby and I split them so we had a little bit of a surf and turf). My boys are young but they know a good burger and the burger's at Harry's are GOOD. The brioche bun was all buttery goodness (I am all about the bun on a really good burger).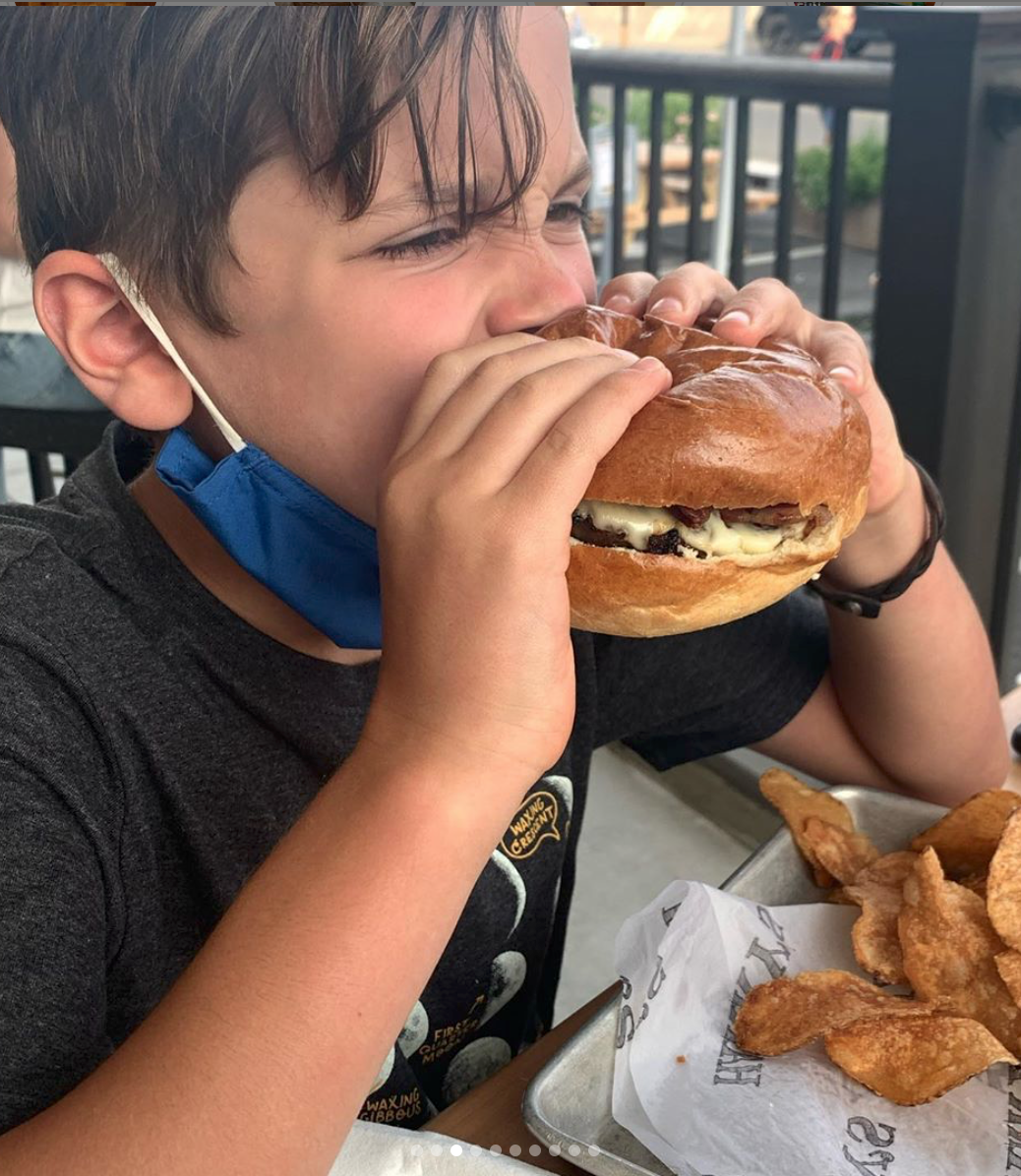 Lunch and Snacky-snacks: Harry's delivers right to the beach! This was another highlight of this resort for us. Getting some wings, a pub pretzel and a "Summer in Cape May" salad (and an Orange Crush) delivered right to our cabana on the beach really made us feel like we were on vacation!
Other places to definitely check out for a delicious bite:
Madison's Bakery was a short walk from our hotel and their sticky buns are life changing. Get them everyday you are in Cape May and get a block (yep, that's a thing) to bring home with you. SO. DAMN. GOOD.
Georges Place- delicious Greek Food to go! No outdoor dining available. At the time of our stay, Georges Place was having a continuous buy one entree and get one free deal which was amazing!
Mike's Boardwalk Pizza was also close to our hotel and made a delish pie. We ordered one to eat on the beach and the kids were thrilled! PIZZA?! ON THE BEACH?!!!!
Fine Fellow's Creamery was a great place for ice cream! This section of Beach Ave. can get a little crowded, so skip going after dinner to avoid lots of people.
Beach Club:
The Montreal Beach Resort is also home to the Montreal Beach Club. The beach club provides concierge and rental services directly on the beach at Madison Avenue. They offer private cabanas, food & drink delivery, chairs and umbrellas. The cabanas can be rented for a half day or for a full day and include lounge chairs, a small cooler, towels and 2 water bottles per day. All 4 side curtains of the cabana can be put down, so it's a perfect place for a nap with baby or for some relief from the sun. A tip: request cabana number 6- it's at the very end of the row, so you have a huge (and usually very private) section of beach for the kids to play in directly next to the cabana! Only negative is that the cabanas are set back on the beach, so prepare to trek to the ocean for multiple "I need water for my sandcastle!" trips if you have littles! The Montreal Beach Club is open to both resort guests and the public.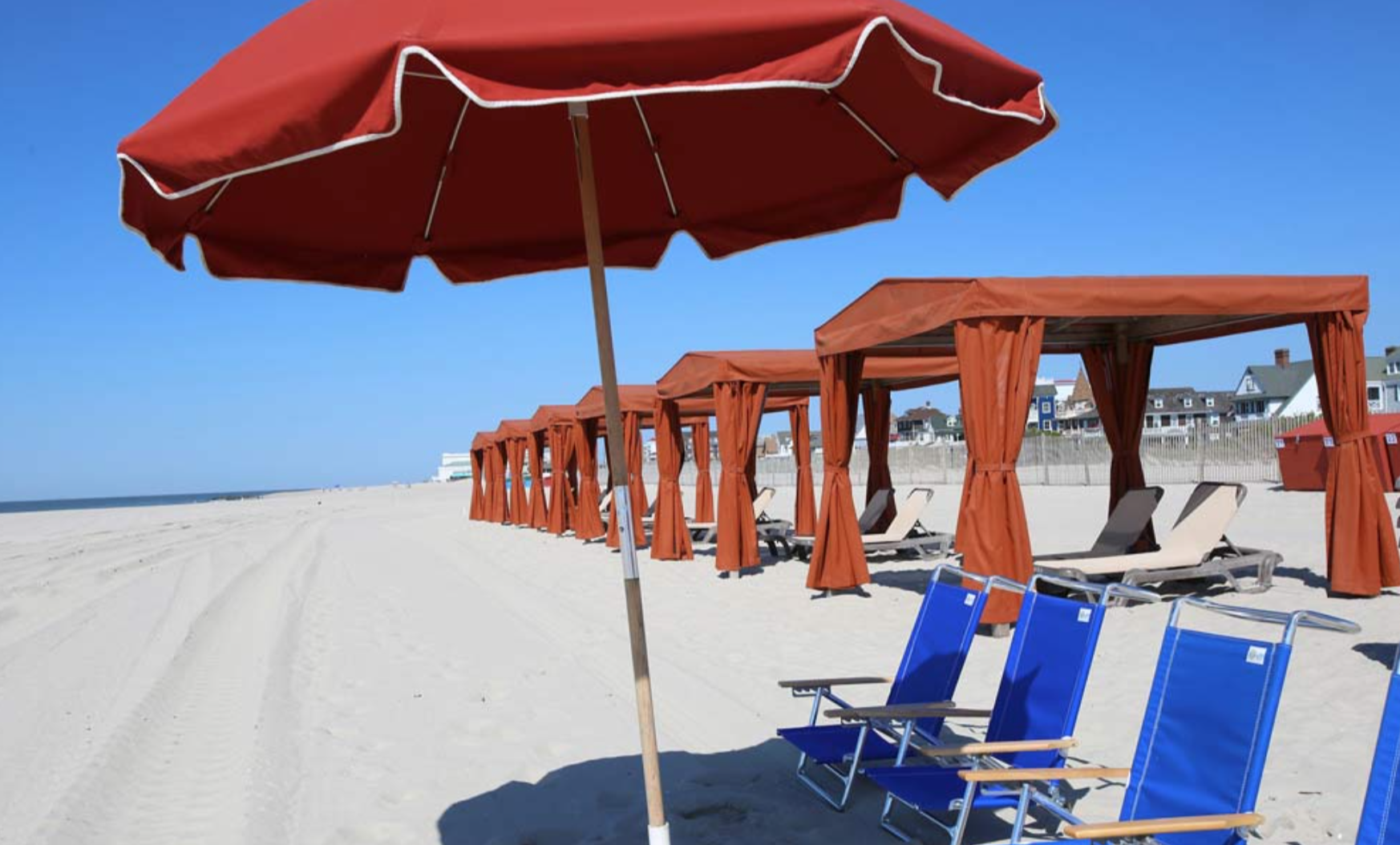 We found the beach right in front of the hotel and in general to be not very crowded at all. People social distanced way more than 6 feet when setting up shop on the beach and if the ocean got a little crowded for us (which happened maybe twice), we just moved over to a different section to play.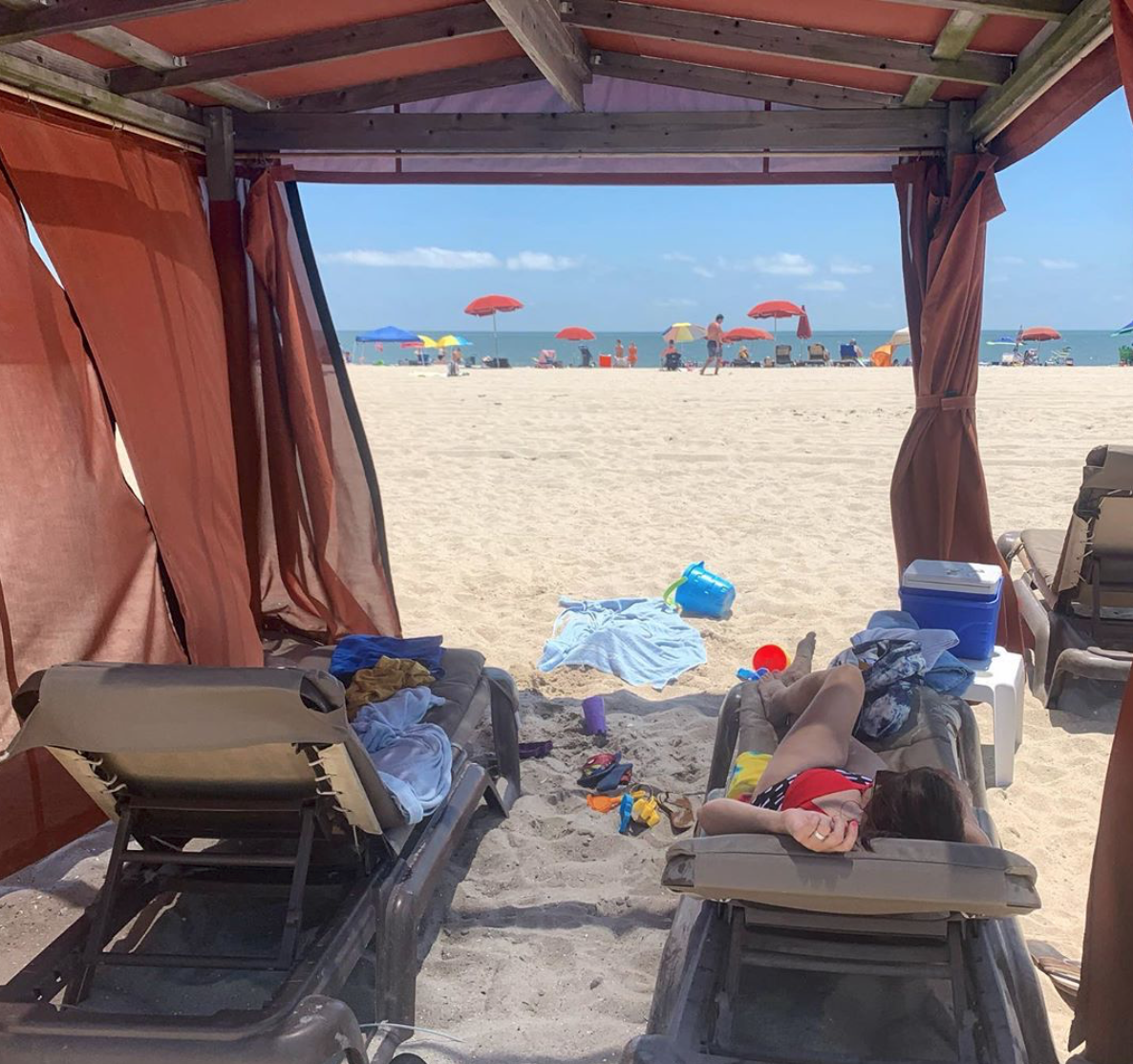 Something you might not know about Cape May- there are A TON of dolphins. During our stay, I can honestly say that everytime I looked out at the ocean I saw dolphins. It was amazing, and they put on quite the show for us a few times (I posted a video on our instagram if you want to check it out!).
Activities:
Since we went on this trip with full intentions to just visit the beach and hotel due to safety, we were pleasantly surprised that we were able to feel safe doing so many other things in town! We felt comfortable walking on the Cape May (cement) boardwalk with our masks on (and sometimes without because there were times that we didn't pass any people at all!). We enjoyed both mini golf and the arcade during off times (think when they open or around 4pm) and there were very few other people around. If you are concerned with crowds (specifically crowds not wearing masks), avoid the popular Washington Street Mall area. It was packed, and lots of people were not wearing masks while waiting for dinner reservations.
Higbee Beach is a great bayfront beach that is pet- friendly to check out as well!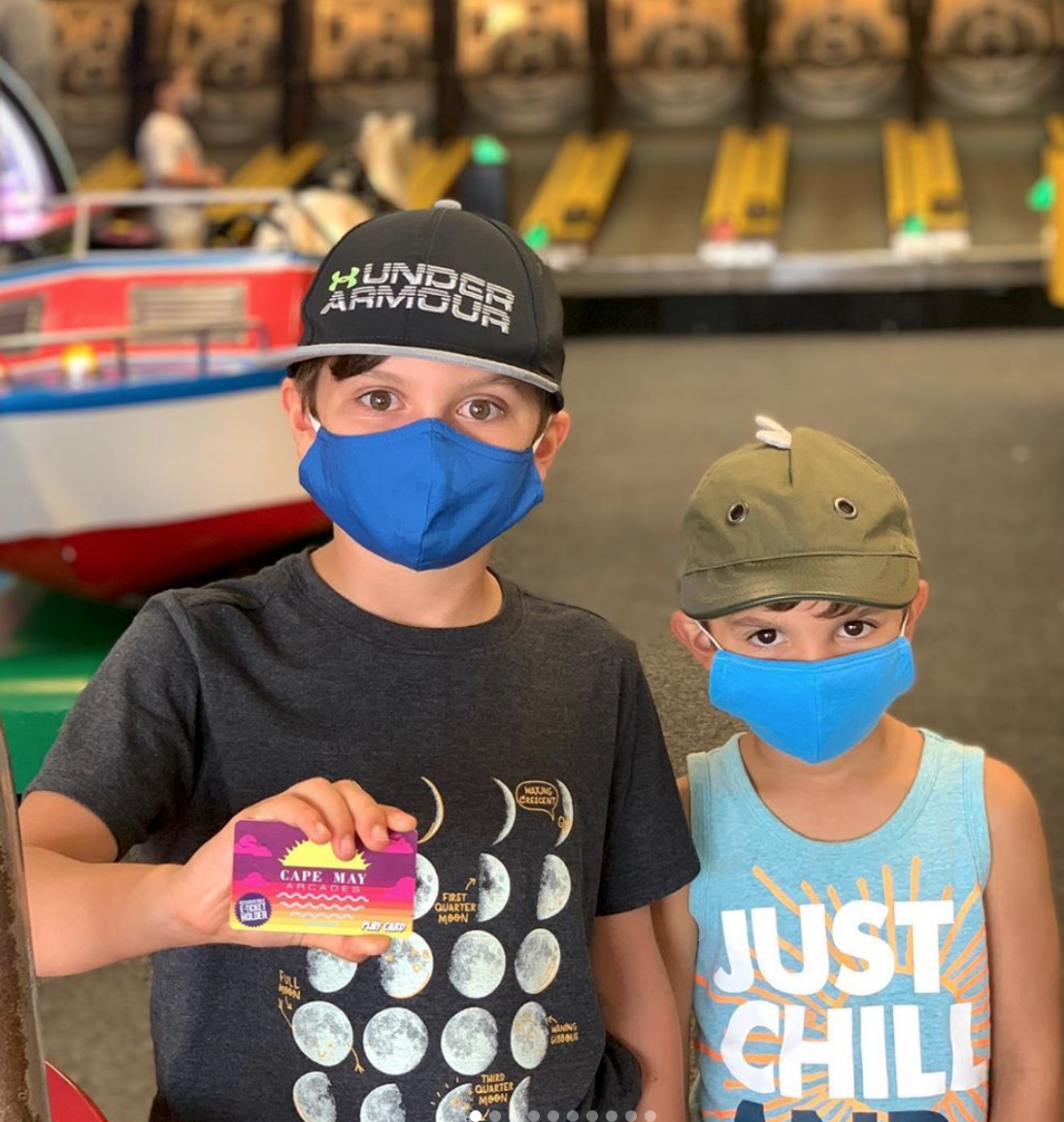 Whether you are looking for an alternative to your summer vacation that was cancelled due to Covid, or just feeling like your family really could use a few days away- I highly recommend going to Cape May for a few days for a recharge! My family left feeling overwhelmingly happy, light and carefree for the first time in months, and we already cannot wait to go back! Summer is not cancelled, making new memories is not cancelled, and joy is not cancelled. We wish you so much fun on your Cape May getaway!
xo Elisa
*Covid-19 disclaimer- please travel responsibly, practice safe social distancing, wear a mask and sanitize your hands often to stop the spread of Covid-19!
I was hosted for lodging and some meals on this trip for the purpose of gathering info for this article, but as always, all thoughts and opinions are honest and completely my own.